Key Takeaways
At its core, GPS fleet tracking uses satellite and cellular technology to allow fleet managers to locate vehicles and other assets in real-time. But modern fleet tracking systems go beyond dots on a map to provide real visibility and actionable insights into a wide variety of areas impacting driver behaviour and the management of vehicles, equipment and other assets.
When paired with artificial intelligence, GPS fleet tracking tools can completely revolutionise a business, grouping millions of available datapoints into easy-to-digest insights.
Additionally, it gives decision-makers up-to-date and accurate data on factors like vehicle usage, fuel consumption, total time spent on site and more. Armed with this information, fleet managers have everything they need to make decisions with confidence and increase the return on investment from their vehicles and assets.
---
Why Do Businesses Invest in GPS Fleet Tracking?
While GPS fleet tracking has been available in some form since the 1980s, significant advancements in recent years have made it more useful, affordable and reliable.
Businesses can see more than just the location of a vehicle at any given time. Advances in telematics devices, sensors and the introduction of AI allows users to understand more about their fleet operation. By capturing insight into driver behaviour, compliance, vehicle maintenance and job management, businesses get a complete picture of performance and can identify areas for improvement.
This is the main reason for businesses to implement the technology and many are seeing improvements in driver safety, operational efficiency and customer service.
Some business are also investing in gps fleet tracking to stay connected to their drivers. Many solutions include mobile apps that connect drivers with dispatchers and streamline job assignment and communication. Having dedicated channels that offer instant data transfer ensures that important information like route changes, job status updates and proof of delivery are always recorded.
Andrew Rossington, Chief Product Officer, explains how mobility can take you anywhere:
What Industries Use GPS Fleet Tracking?
GPS fleet tracking is commonly used in nearly every industry, although the use cases vary depending on each business's situation. 
In the construction industry, for example, fleet tracking is used to ensure proper equipment utilisation across job sites. In retail and manufacturing it's a viable way to better manage fuel costs and compliance by allowing managers to effectively transport and deliver products, reliably and on time.
It's also commonly used for services and specialty trades, helping to make sure that employees make it to job sites on time with the help of job assignment applications and making sure that all vehicle use is authorised.
GPS fleet tracking is vital in the transportation industry. Compliance rules, such as tachograph and driver coaching tools make fleet tracking systems invaluable.    
The Different Types of Fleet Tracking Devices
All fleet tracking solutions require a small telematics device to be installed. There are a wide range of different device types that offer different functionality. The 3 most common devices are:
Managed install devices: These are hard-wired into your vehicles and are tamper resistant which offers greater security. These devices are often chosen when the data being gathered is required for compliance or critical to business workflow. Hardwired devices also have greater connectivity to peripheral devices and sensors, providing users with a fuller picture of operational performance.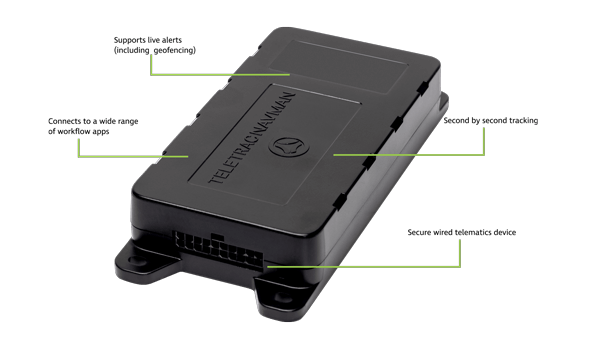 Self-install devices:  These are plugin devices that are simple to install and easier move between vehicles across your fleet. Businesses choose these devices when the data they are collecting isn't required for compliance and when they have a high vehicle turnover or a large volume of rental vehicles.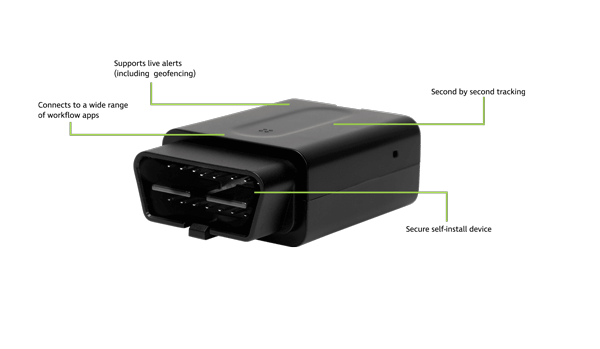 Phone-based tracking: These solutions use apps which turn your phone into a tracking device. These solutions offer limited sensor and vehicle connectivity, and they are usually preferred when the main business focus is either to manage workflow (such as job dispatch and POD) or when the business wants to track employee locations away from the vehicle.
What Driver Apps Can Be Used with GPS Fleet Tracking?
Teletrac Navman offers a suite of apps that provide full mobility, including the ability to conduct digital pre-trip inspections, upload and store documents, get turn-by-turn navigation, and manage daily run sheets. Here are just a few of the mobile apps available today:
Messaging: Improve driver-dispatcher communication with text-based messaging apps.
Documents: Upload and store important documents in the cloud, such as safety regulations, company policies and user guides.
Job Management: Add efficiency and streamline proof-of-delivery with flexible job dispatch applications that manage jobs from assignment to proof of delivery.
Forms: Digitise workflows and streamline data capture for key processes including accident reports and load collections.
Digital Checklists: Remove paper-based processes with digital checklists.
Journey Management: Set pre-defined routes and receive alerts when a vehicle deviates or makes an unscheduled stop, a great app for vehicles transporting sensitive cargo.
GPS Fleet Tracking Features
Track your vehicles in real-time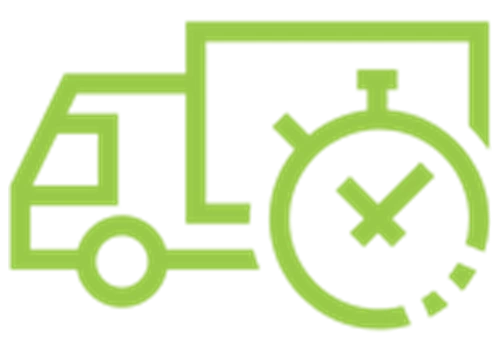 Sensors
Power take-off sensors measure a variety of activities on vehicles and equipment.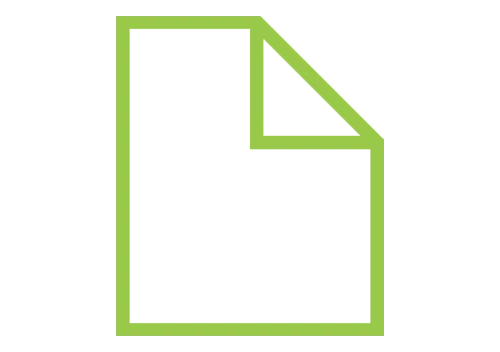 Documents
Keep all of your critical documents in one platform for easy management and distribution.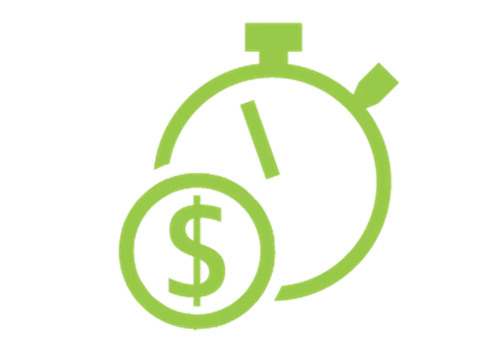 Route Planning
Make sure your drivers are taking pre-set routes and get alerts of unscheduled stops.
GPS Fleet Tracking
Frequently Asked Questions
Fleet tracking uses global positioning systems or cellular towers to monitor the current status and activity of all tracked assets, including not only vehicles and equipment, but workers as well. This data is transmitted back to a cloud-based software application where it is analysed and presented on an easily digestible dashboard in real-time.
Because GPS fleet tracking uses satellite technology, it is very accurate and offers real-time insight into your fleet. For location information, these devices are accurate to within three meters. When operating in areas with no service, the system can store data on the device and upload when service resumes to ensure data integrity.
Just a few examples of the types of land-based vehicles you can track with GPS fleet tracking include cars, vans, trucks, trailers, construction equipment and unpowered assets. 
Modern fleet tracking systems are entirely cloud-based, allowing them to access via a web-browser, such as Microsoft Edge, Google Chrome or Safari. These cloud-based platforms also mean your important data can be accessed from virtually anywhere with an internet connection.
Most GPS fleet tracking providers offer both live and on-demand virtual training options. In addition to instructor-led courses; on-demand videos, tutorials and other al-a-carte training materials are built into our software platform to allow users to learn at their own pace.
It's important to choose a GPS fleet tracking provider that offer the level of support you and your organisation need. These services can run the spectrum, from white-glove support to full self-service. Support comes in many forms, including:
In-App Support
Online Chat
Phone
Email
Teletrac Navman provides support with industry-leading response and resolution times. Plus, we go above and beyond typical support channels to provide in-person roadshows, online training webinars and pro-active platform updates and information.
GPS fleet tracking devices can be installed in one of two ways:
Professional installation: Devices are hardwired into the vehicle by a licensed professional, providing a secure, tamperproof product.

Self-Install: Plug-and-play devices are easy to self-install and offer more flexibility when transferring the device from one vehicle to another.
The applications are currently available in the Google Play store. You can see the range of apps that are available and these are constantly being added to.
Our Enterprise tier at Teletrac Navman offers not only a dedicated account manager and professional services support but also the option for custom analytics, dashboards and integrations.
No. Our software can be accessed from any computer or Android mobile device with an active Internet connection. So once your telematics devices are installed you will be able to get access fleet insights straight away.