Key Takeaways
Journey Planner is a powerful tool that allows users to create smarter, more specific routes for vehicles that include all scheduled stops and waypoints. Users can report on the planned trip time vs. the actual time the trip took. 
The application also integrates with the SmartNav Route App, providing drivers with turn-by-turn navigation to their destination following the specified route.
What is Journey Planner?
Journey Planner is an application that allows businesses to plan specific routes for their vehicles, including scheduled stops, waypoints and expected journey time. Journey planners can get instant notifications if a vehicle deviates from the set route, and run reports on actual journey time Vs. planned and stops during the trip. 
This is particularly helpful in situations where you're transporting sensitive or valuable cargo.
It's an invaluable tool for businesses that:
Are handling sensitive and valuable cargo.
Operate in precise areas where vehicles are only permitted on certain streets or roads.
Are transporting abnormal loads and need to ensure vehicles follow a specific route.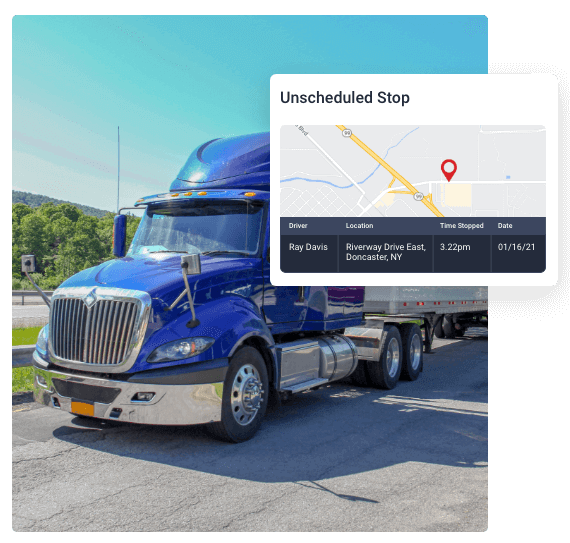 What makes Journey Planner different?
Journey Planner is a unique application that brings route planning and navigation into a single solution, simplifying the process of managing route compliance.
With Journey Planner, drivers who have deviated from their set path are immediately directed back to the defined route so they can continue to their destination in the safest and most compliant way.
This is only possible by having a fully integrated route planning and navigation platform where route information can seamlessly flow between the planning software and the in-vehicle navigation device.
How can Journey Planner help your business?
One of the most important components of Journey Planner is its ease of use. In minutes you can create specific routes and dispatch drivers with turn-by-turn navigation that will guide them to their destination on the pre-set route. This is particularly important when you are carrying sensitive or valuable cargo. It is also a terrific value-added service that customers can promote when bidding for contracts, allowing them to demonstrate that they have embraced the latest technology to ensure safe transit of cargo.