Vehicle tracking solutions are a great tool for businesses looking to amplify their fleet operations. What's more, these technology-centric tools can be used to track not just cars but a variety of medium-to-heavy-duty assets, buses, cargo vans, specialty trucks for dumping and cementing and much more. 
Cars

Cars are popular among small-to-medium-size businesses. Their usage is somewhat limitless and can serve to support sales fleets and pool vans often used as pool vehicles to help businesses complete everyday jobs and tasks. Vehicle tracking solutions provide visibility into real-time locations through GPS technology. If safety is a concern, you can use actionable safety data to monitor driving behavior and ensure your drivers get the right training and meet safety compliance guidelines. Additionally, you can track a vehicle's maintenance cycle and business mileage to automate fuel expense management. This ensures daily jobs are completed on time and without issue, increasing customer satisfaction and efficiency across your fleet.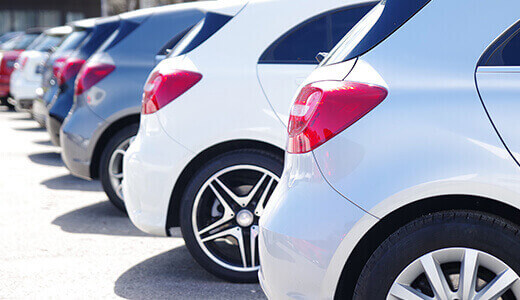 Cargo Vans or Pickup Trucks

Vehicle tracking solutions can support these medium-size vehicles used for a wide range of jobs––from local delivery and courier services to trade services, such as HVAC and plumbing. With vehicle tracking, you not only know where your vehicles are during and in between appointments, you can dispatch jobs and send the best routes right to your team's in-vehicle devices. If you need to capture proof of delivery or provide invoices for time on site, vehicle tracking systems can help you automate these processes. Vehicle tracking systems collect actionable data you can use to track driver behavior, including unauthorized use and bad driving habits to help coach your not-so-good drivers into the ultimate service team.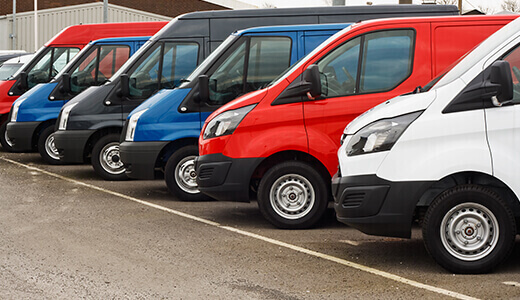 Tractor Trailer Units

When it comes to these types of assets, vehicle tracking goes above and beyond, providing you with real-time locations, compliance, and safety all in one application. This is specially helpful for monitoring long-haul or heavy-product deliveries across multiple regions. Additionally, vehicle tracking systems offer you the ability to monitor driving behavior through safety analytics and dashboard camera footage that integrates with your safety analytics features for a quick overview of events as they happen in real time. Other features include routing capabilities from the office right to a driver's in-vehicle device, easy two-way communication between drivers and managers, vehicles inspection reporting, and electronic driver logs (ELDs) to meet hour-of-service (HOS) compliance, and more.
Buses

The business of transporting people is not easy, especially when you have the lives of many others on your hands at any given time. Vehicle tracking systems enable you keep a close eye on bus travel points during local or international transport in real-time, including arrival and departure times, engine on/off events, idle times, and fuel consumption for any one vehicle. In case of emergencies, real-time digital maps let you find your fleet and zoom in to locations to send help or guide your fleet to a safe location. For domestic or international travel, vehicle tracking provides driver management features, such as driver behavior reporting and compliance through electronic driver logs that are submitted from an in-vehicle device, helping you track scheduling and plan accordingly without overworking your team and compromising safety.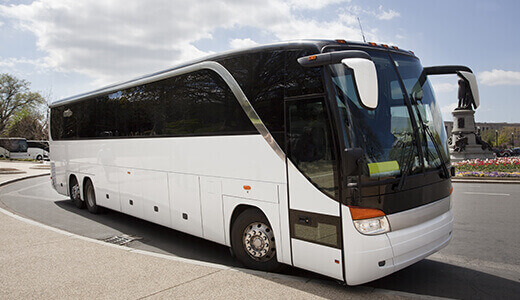 Heavy Equipment

Tractors and heavy-duty assets are some of the most stolen items for businesses ranging from farming to construction. Whether you own your equipment or safeguard it within your fleet, vehicle tracking informs you when your assets are safe or when they're being used inappropriately. With vehicle tracking software, increase jobsite productivity by knowing whether equipment is being fully utilized or underused, and monitor any unauthorized usage no matter the location. Additionally, you can use vehicle tracking to increase the lifespan of your fleet through maintenance scheduling and digital pre-use inspection processes.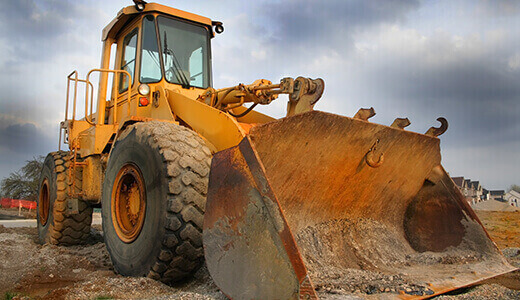 Specialty Trucks for Dumping, Towing and Cementing

Vehicle tracking was made to support specialty trucks, too, and their many moving parts and use cases. These types of trucks require specialized tracking due to their ability to support a multitude of operations. Vehicle tracking solutions sync with a truck's power takeoff (PTO), a method that transports power from one area of a vehicle to a separate application on the same truck, to give you insight into when and where it was used. For example, when a tow truck is used to tow, you are able to view both the location and time of when the hydraulics were operated and for how long. This is great to ensure your employees are only using your equipment for jobs and not personal use during off hours.