Key Takeaways
The Power Take-Off (PTO) sensor is a small device that monitors specific ancillary activities that are powered by a vehicle's engine. From monitoring if the pump on your tanker was active outside of designated sites, to tracking operational efficiency at customer distribution centers, the PTO sensor will give you the complete picture of your operation.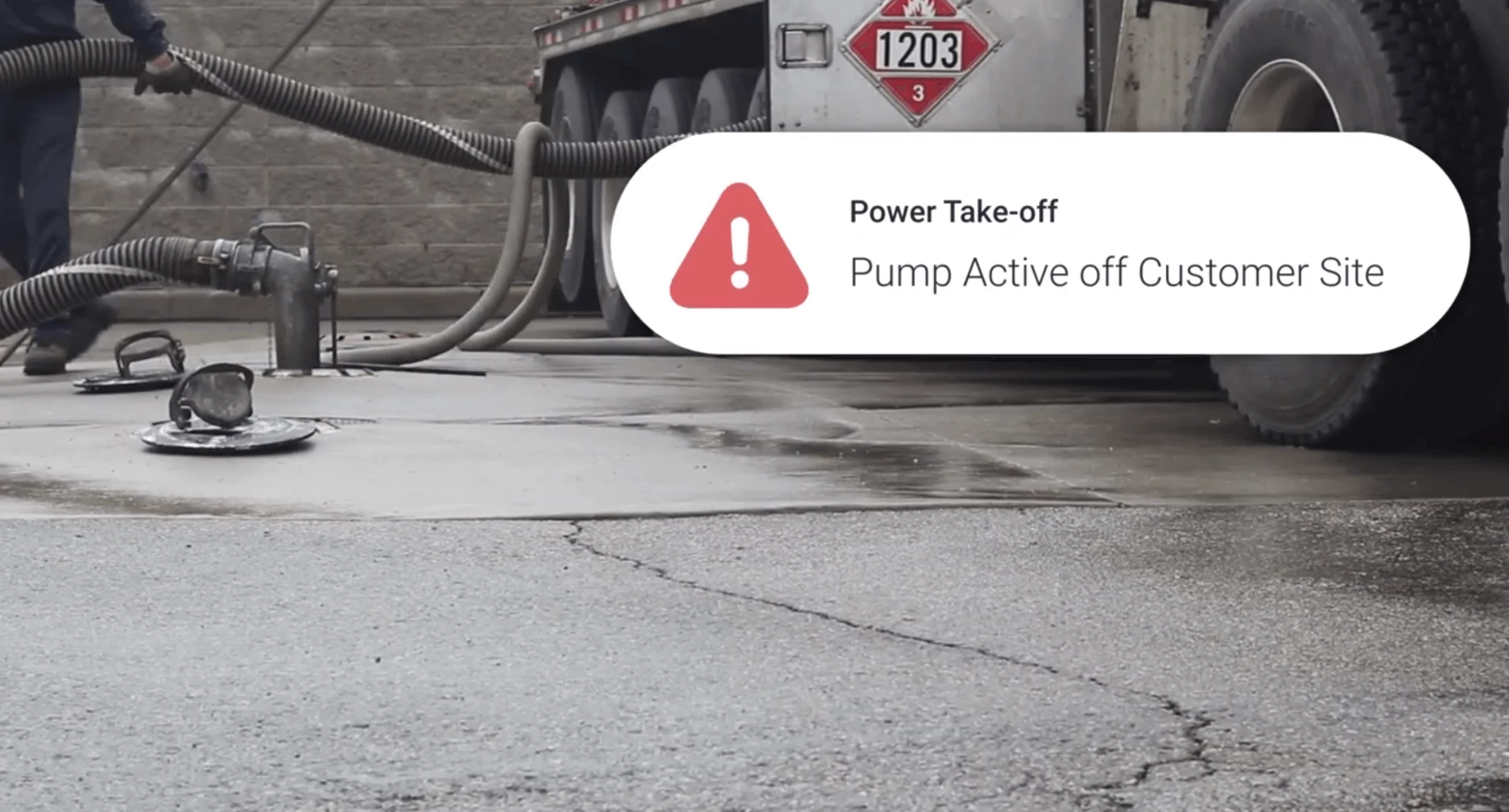 What is PTO Sensor?
The PTO sensor works by measuring when the vehicle PTO on/off indicator is triggered, creating an event that is recorded in the TN360 fleet management platform. The PTO sensor can be used to measure a wide range of ancillary activities, including: 
• Tail lifts
• Hook Loaders
• Pumps
• Cranes
• Vehicle Recovery Winch
• Emergency Lighting
• Salt Spreading Equipment
• Sweepers
• Gully suckers
• Jet washers
Each event is time and location stamped, can be viewed in reports and also set to trigger alerts. 
WHY SHOULD YOU ADD A PTO SENSOR TO YOUR SOLUTION?
The PTO sensor is a great addition to a telematics platform, providing further insight into your operation. Knowing when ancillary actions take place can help you to measure productivity and ensure compliance with company policies. You can also link PTO sensor events with geofences and automatically measure if activities were completed at the right time and in the right location.
HOW CAN THE PTO SENSOR HELP YOUR BUSINESS?
There are many business use cases for the PTO sensor, ranging from compliance management to customer service. Here are three examples of how we have seen the PTO sensor being used.
1. To trigger exception alerts when a fuel tanker pump is activated off a designated site. This provides visibility into activities that break company policy, create a safety risk and could be potential theft.
2. To measure geofence entry time to tail lift activated time. This provides visibility into the time to unload at customer sites, so you can work with repeat customers to reduce wait time and improve efficiency.
3. To measure PTO events alongside engine idling. This provides visibility into legitimate engine idling by showing that the vehicle was idle due to the PTO being engaged.