Key Takeaways
Managing a mixed fleet of vehicles and assets can be a complex task without the right tools in place. Each vehicle or asset under a fleet manager's control has unique uses and requirements, and as a result, performance must often be measured using different sets of metrics. Fortunately, mixed fleet telematics can help organisations streamline the decision-making process by providing real-time data and insights across the fleet. Here's what you need to know about mixed fleet management and must-have features for your mixed fleet tracking solutions.
---
What Is Mixed Fleet Telematics?
Mixed fleet telematics is the use of technology to monitor a wide range of vehicle systems across a fleet of different types of vehicles and equipment. These fleets may include small passenger vehicles, large transport vehicles and even pieces of specialised equipment depending on the industry. Many fleets now also include a mix of internal combustion engine (ICE) vehicles as well as electric vehicles (EVs), adding an additional layer of complexity to fleet management.
To track a fleet, telematics devices are installed in each company vehicle or asset. These devices collect data such as location, engine hours and other vehicle-specific information and send it back to a central system. From there, the information can be processed and reviewed to make data-driven decisions on fleet performance.
Why Tracking All Fleet Assets in a Single GPS System Is Essential
When tracking a wide range of vehicles designed for different purposes, many companies rely on multiple systems. Although these systems may share similar features and functionality, requiring fleet managers and other team members to use different systems is an inefficient process and requires an increased amount of training. Additionally, this approach can result in information gaps and inconsistencies, which can then lead to decisions made without a comprehensive picture of operations.
By tracking their entire fleet in a single GPS tracking system, managers can optimize routes, scheduling and maintenance plans for all assets under their control. Increased visibility can also lead to decreased costs and improved productivity by ensuring that all assets are being used efficiently and effectively at all times.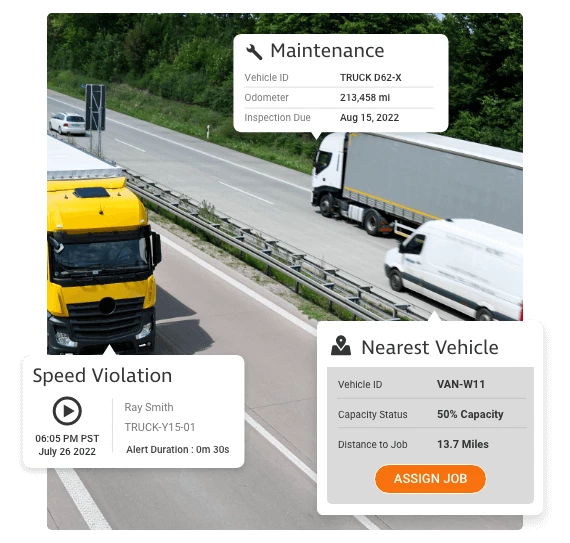 How a Full-Featured GPS Tracking System Addresses Common Mixed Fleet Management Concerns
Fleet management can often be challenging for organisations operating a mixed fleet of vehicles. However, a mixed fleet tracking system with the right features can address many common problems. These are some of the key benefits to a fully integrated solution.
Streamlined Operations
Problem:
Relying on multiple systems can introduce inefficiencies into company workflows. Poor asset utilisation, workflow inefficiencies and inconsistent processes can all lead to wasted man hours and increased operational costs.
Solution:
One of the best reasons to invest in a mixed fleet tracking solution is operational efficiency. By managing all vehicles and assets in a single system, fleet managers have a comprehensive overview of everything under their control. Additionally, time and money can be saved with more efficient work processes and fewer software training requirements.
Route Optimisation
Problem:
Efficient routing is critical for many organisations' bottom lines. However, companies using multiple systems will not have a complete picture of their fleet at a given time. This can result in extended routes, vehicles being oversized or underutilised for a particular task and similar issues that could be avoided with increased visibility.
Solution:
Bringing all vehicle tracking information into one platform gives fleet managers a complete picture of their fleet. By accounting for all vehicles when making routing decisions, the best vehicle for the job can be selected every time. This is particularly helpful in fleets that use multiple vehicle sizes or mixed ICE and EV fleets where selecting a less than ideal vehicle for a given task can increase operational costs.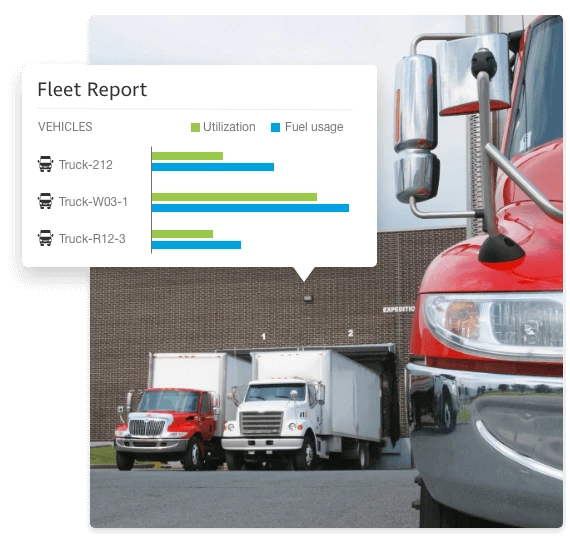 Data Insights
Problem:
With multiple telematics systems all generating their own data, a large amount of data is available for operations teams to access. However, not all of this information will be useful, and the "information overload" created by a multiplatform environment can make it difficult for fleet managers to draw meaningful insights from any of the data generated.
Solution:
A mixed fleet tracking system simplifies the data collection process by centralising information in a single platform. This approach removes communication and coordination requirements by eliminating the need to combine data from different sources.  With a mixed fleet solution, the complexity of data analysis is reduced significantly.
Performance Measurements
Problem:
One of the primary reasons companies invest in a fleet management system is for more accurate performance tracking. However, fleets with varied vehicle types need to be able to track different metrics across their fleet, such as fuel consumption for ICE vehicles and battery charge times for EVs.
Solution:
While different metrics from different vehicles may not lend themselves to direct comparisons, bringing all telematic information into one platform can increase visibility and remove inefficiencies created by working in multiple systems.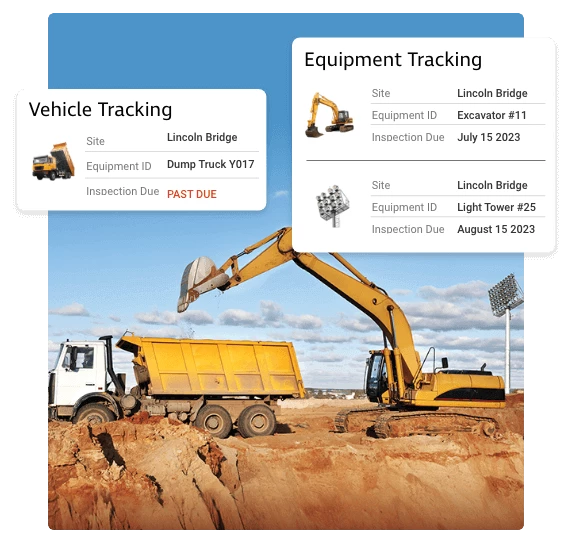 Create a Custom Mixed Fleet Solution for Your Business
Having the right tools will make any job easier. When it comes to fleet tracking, TN360 from Teletrac Navman offers an entire toolbox for your fleet. Our AI-powered telematics platform delivers real-time data for your mixed fleet to empower your team to make data-driven decisions for your business.
No matter your industry, TN360 offers a customisable, flexible and scalable solution to meet the needs of your fleet. Learn more about our various TN360 modules designed to streamline your operations with unprecedented data insights. You can also contact us with any questions you may have about our products.