Fleet management software is a powerful tool in an operations team's arsenal. With the right software in place, businesses can approach maintenance in a preventative manner rather than a reactive one. This results in improved vehicle reliability and less downtime for company assets, keeping fleet vehicles on the road and generating revenue. Here are some key ways businesses can use fleet tracking software to improve maintenance planning and vehicle uptime.
What is Fleet Tracking Software?
Fleet tracking software refers to a comprehensive set of tools designed to give added insight into fleet operations by providing actionable data. This software serves as a central hub for coordinating and controlling fleet operations while connecting managers to the information they need to effectively organize and optimise their fleets. With TN360, Teletrac Navman's cutting-edge fleet management software, businesses have access to real-time data to increase operational efficiency, fleet safety and regulatory compliance.
Five Ways to Optimise Fleet Preventative Maintenance with Fleet Tracking Software
No one likes surprises when it comes to vehicle maintenance. This is even more important for businesses that rely on fleet vehicles to generate revenue. Effective preventative maintenance planning and being able to recognise potential maintenance concerns ahead of time can greatly benefit fleets of all sizes. Here's how maintenance managers can use fleet tracking software to simplify these processes.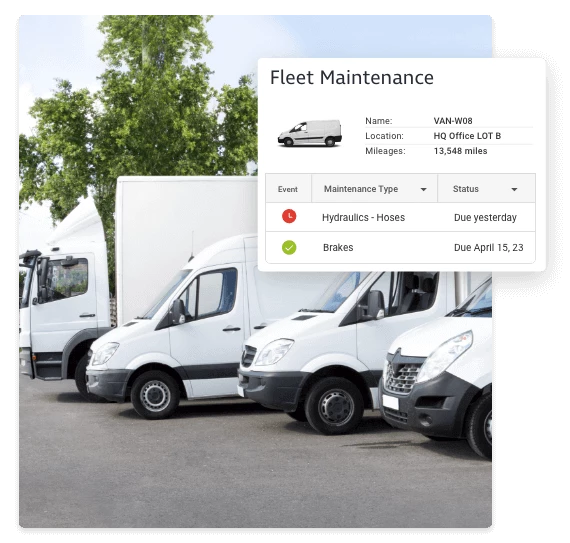 1. Scheduled Maintenance
Scheduled maintenance is the key to long-term vehicle reliability. Whether the schedules are based on mileage, engine hours or fixed intervals since previous maintenance, regular maintenance fixes small problems before they turn into large and expensive repairs. Preventative maintenance tasks like oil changes, tire rotations and filter replacements can also be completed according to manufacturer recommendations, further extending the lifespan of the vehicle.
A primary benefit of this approach to maintenance is greater insight into when to order replacement parts. With this additional information, fleet and operations managers can order replacement parts well in advance. This helps ensure vehicles can remain on the road even during times of supply chain disruptions when replacement parts may be harder to come by.
2. Real-Time Alerts
Being able to see the symptoms of a problem early can often prevent major equipment failures. Real-time engine diagnostics and alerts provide crucial performance information and insights into overall vehicle health. Fleet tracking software can detect issues like increased engine temperature, oil pressure changes and other events that may signal impending mechanical issues.
Additional alerts on the TN360 platform can also prevent potential maintenance issues. Idle alerts, out-of-hours alerts and geo-fence alerts can ensure vehicles are being used efficiently, at the correct times and in the correct locations. This reduces the chances of a vehicle being taken out of service due to improper use.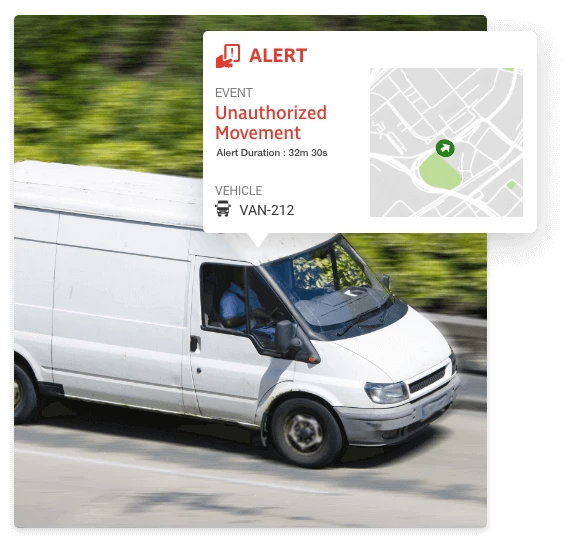 3. Improved Driver Insights
Preventative maintenance and real-time alerts include more than just the vehicle. Driver monitoring solutions can also play a key role in ensuring proper vehicle operation. Unsafe behaviours like speeding and harsh braking can cause unnecessary wear-and-tear on fleet vehicles, leading to more frequent maintenance and vehicle downtime.
With driver performance scorecards, businesses can identify drivers using vehicles sub optimally. From there, additional training or coaching can be provided to reduce unsafe and damaging behaviours. When combined with long-term tracking, fleet managers can set data-driven performance goals with key performance indicators to ensure improvements are made.
4. Pre-Trip Inspections
Thoroughly examining fleet vehicles before each trip can help keep them in good working condition. Digital pre-trip checklists can make this process easier for drivers by conveniently listing items to be reviewed, automatically reporting defects and ensuring compliance with all regulations.
By making the pre-trip inspection process digital, it is also much easier for drivers and fleet managers to keep important information organised. Dates and vehicle identification information, such as license plate numbers, fleet ID numbers, and VINs can all be stored in the software to expedite required inspection and compliance procedures.
5. Digital Recordkeeping
While paperwork is a necessary part of any business, it can often be an inefficient process. By instead storing maintenance records digitally, businesses can retain all relevant information in a centralised location on the fleet tracking software system. This allows for more efficient cost tracking, inventory planning and schedule building.
The TN360 maintenance module simplifies the recordkeeping process for fleet managers with a streamlined solution to common frustrations. Schedule building, maintenance records and important documentation can all be stored conveniently in an easily accessible location, saving time and effort, and as a result, improving business efficiency.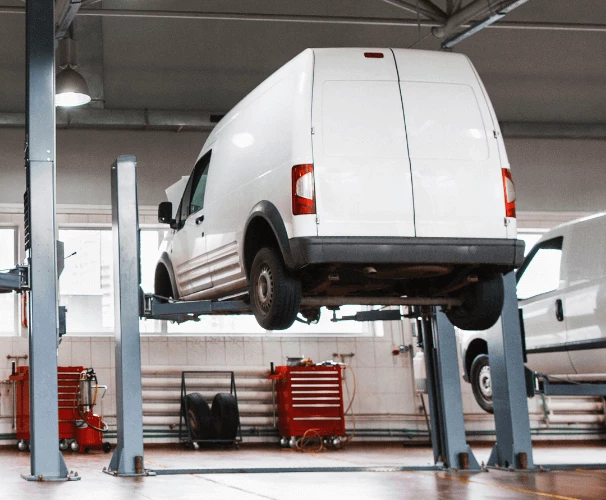 Build a Custom Fleet Maintenance Software Solution for Your Business
A custom fleet tracking software from Teletrac Navman can provide your business with the insights you need to proactively tackle maintenance tasks. No matter your industry or the size of your fleet, our team can help you design a custom solution that fits your current business needs while offering the flexibility to scale as your enterprise grows.
Discover what it's like to have all of your fleet information at your fingertips. Contact us today to speak with a member of our team.