Britain's roads are the lifeblood of its economy. However, as many of you reading this will know, some are better to drive across than others.
Of course, the slower roads are, the bigger impact they have on business operations and fleet productivity.
Some figures show that motorists are struggling to average speeds over 29mph on five British motorways, less than the speed limit for urban driving of 30mph!
Unfortunately, although not every motorway experiences the exact same problems, there is absolutely no doubt that congestion is a big issue.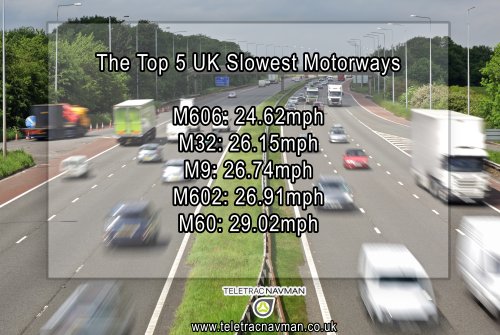 If you frequently use that short stretch of motorway in West Yorkshire known as the M606, we feel a little bit sorry for you.
Given that INRIX recently published information that stated traffic congestion will cost the UK economy more than £3000 billion over the next 16 years, what can be done in order to improve the speeds on some of our most important highways?
Are Smart Motorways the answer? What can the government do (if anything) to help? We want to know what you think, let us know in the comments section.