The ideal fleet management solution
Our job is to make your job easier
Our fleet management software can be configured to meet the unique needs of your business. It is our mission to help you find the solution that delivers everything you need and nothing you don't. Explore how our platform is meeting the needs of the different people and industries that we serve.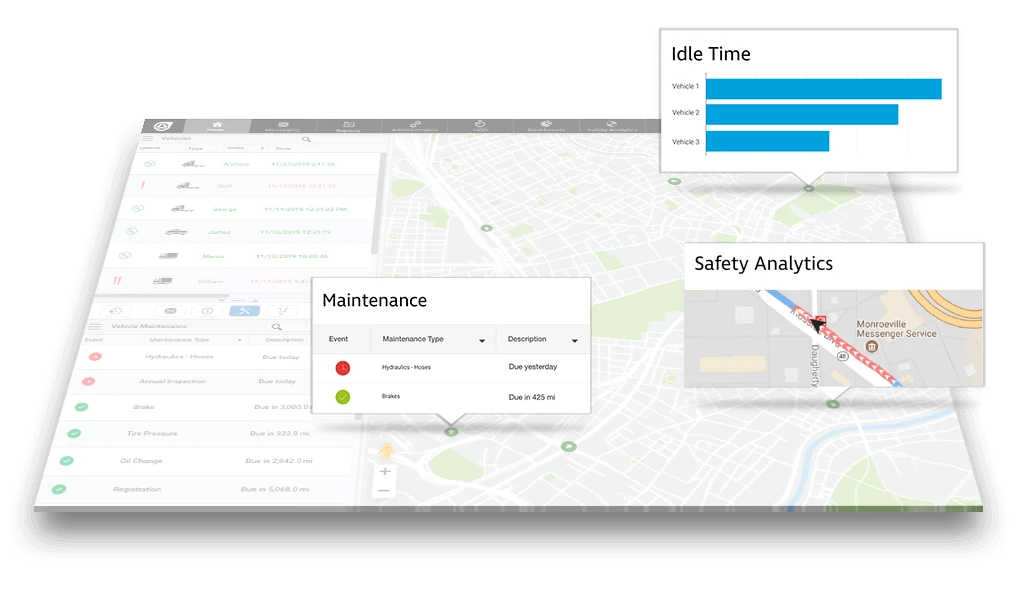 A fit for any industry
We can design a fleet management solution to fit your business needs
No two business are the same and our solutions experts will help you to build a system that will help you meet your goals. 
Fleet Management Solutions
For any industry
Making your job easier
A fleet management solution to simplify day to day operations
Maximise impact with a fleet management solution that meets the needs of your entire team.
Fleet Management Solutions
For your entire team
We have a single point of contact which has been very helpful and even if we asked silly questions, the response is always positive! Studying the data that DIRECTOR provides will help us improve the use of the vehicles even further.
- Nottinghamshire Fire and Rescue Service
What really stood out with DIRECTOR was the fact that we had greater fleet visibility and it was all manageable through the app. We needed a solution that could empower us to make better business decisions and we achieved that.
- Direct Link Express Deliveries
Resources
​Everything you need to know about fleet management solutions