• Enhanced fleet visibility by 100%
• Reduced speeding events amongst drivers and average accident costs
• Improved verification of customer complaints or queries
• Identified driver training needs
On the home straight: Stockport Homes builds success with the power of telematics
There's no way we could take these trackers out now; we'd be lost without them! The solution has made things so much more positive and seamless in carrying out day-to-day activities, and due to that, we have had fewer challenging customer situations.
The challenge
As a public authority, SHG treats all incidents in relation to safety reported by residents as a top priority. However, without any technology in place to monitor fleet activity, there was no evidence to provide accurate context for incidents involving its vehicles and drivers.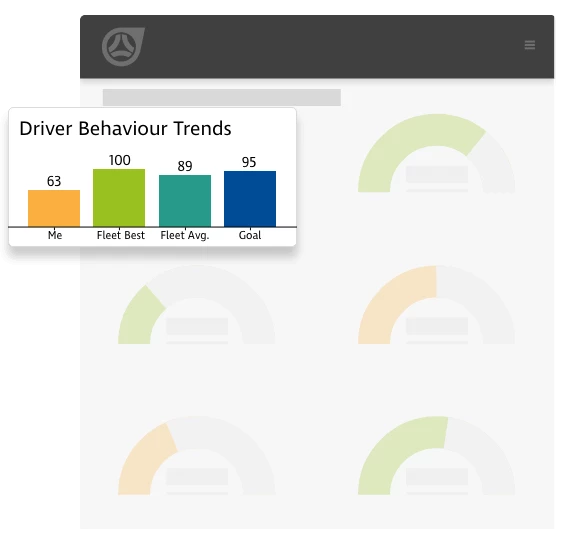 Peter Harris, Business Support Manager at Stockport Homes, says: "In the past, we have experienced many false claims being made against our drivers that couldn't be proven or disproven because we didn't have the data or footage to prove we were not in the wrong.
"We didn't want our workforce to get a poor reputation for the inappropriate use of their vehicles if they weren't at fault. So, we needed to explore how we could get the information to gain a greater understanding of what was happening on the road and at various jobs. This information provides added protection and support for our drivers, thus fostering a culture of safety first across the organisation, which would tie into the day-to-day operations of how we run our fleet."
The solution
Teletrac Navman had discussed possible solutions with Stockport Homes and, following these conversations, identified a package perfectly suited to its requirements to implement across the fleet. Stockport Homes were advised to upgrade to an end-to-end fleet management system enabling fleet managers to access real-time data in one easy-to-use interface.
The business also incorporated the Safety Analytics module in the fleet management platform, which analyses data to measure and track vehicles, with enhanced capabilities that can investigate events relating to health and safety, fostering a culture of 'safety-first' across the fleet.
Harris explained: "We have 89 vehicles that are dispersed across the borough at any one time. In the past we have had customers calling us to say, 'this person hasn't come to fix this' or 'how long will this person be until they arrive', etcetera – and it's been difficult to give answers or pinpoint the issues. Now we have a solution with features such as live tracking so we can see exactly where all the vehicles are at any second of the day.
"Now, if there's an incident that has happened and not been reported initially when a customer does get in contact with us, we can see if a driver was in the vicinity at the time of the reported incident. The solution also provides us with data on things like mileage and the routes taken."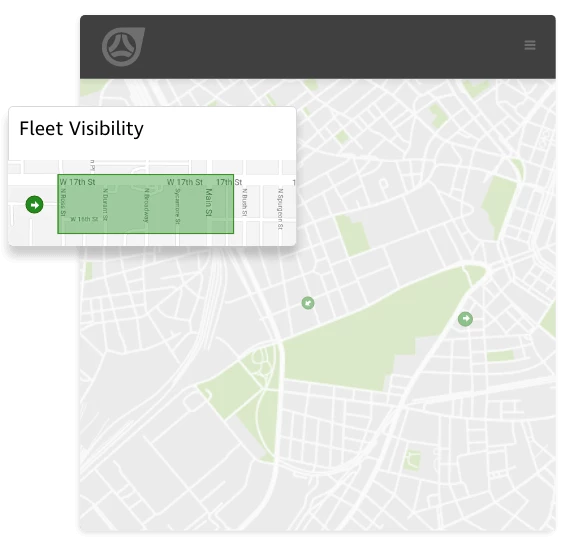 "Such information helps us increase the efficiency of the journeys taken and build an understanding of the way the vehicles have been driven, from harsh acceleration to harsh braking and speeding, all of which also supports improving health and safety standards for the public and our drivers."
The Results
Since installing Teletrac Navman's end-to-end fleet management system, alongside its reporting feature and in-cab device, the housing association has:
Enhanced fleet visibility by 100%
Reduced speeding events amongst drivers and average accident costs
Improved verification of customer complaints or queries
Identified driver training needs
Harris added: "There's no way we could take these trackers out now; we'd be lost without them! The solution has made things so much more positive and seamless in carrying out day-to-day activities, and due to that, we have had fewer challenging customer situations. The data is there to back everything up, and we can categorically say we've achieved the maximum ROI out of the solution.
At the start, our workforce wasn't really on board with the solution; some thought the system would add more pressure to the job. But together with Teletrac Navman's dedicated Account Managers, we've been able to relay the benefits of the solution and overturn any apprehension. Drivers now recognise the data simply verifies their whereabouts and monitors their safety behind the wheel.
"Beyond the fleet management platform, we've also recently worked with Teletrac Navman to support us on our shift to electric vehicles. As the housing provider for Stockport Council, we have targets to have at least 60% of our fleet fully electric by 2025, to reduce CO2 emissions and become carbon neutral by 2038, in line with Greater Manchester. So, when Teletrac Navman allowed us to put its new EV Readiness Tool to the test, it was an easy decision.
Using the power of AI, the tool analysed our historical telematics data to provide us with a detailed roadmap of adopting electric vehicles into our operation. It was such a valuable exercise, and the results are strong. It showed we're able to electrify a large proportion of our fleet, and in doing so, prevent CO2 emissions, improve fuel consumption, and make significant cost of ownership savings over five years. It also advised us on how many chargers to install and where. What's more, the evaluation's ease was really impressive – it took no time at all. Our journey has only just begun, but Teletrac Navman has put us on the right track."
About Stockport Homes
Stockport Homes Group (SHG) is the largest provider and developer of affordable homes within the Borough of Stockport, Greater Manchester. Since being formed in 2005, the organisation's mission has been to 'Transform Lives', by meeting housing needs, tackling social and financial exclusion and bringing investment into the Borough. With around 13,000 dwellings and an 89-vehicle strong fleet, the work carried out by the organisation touches many residents' lives in the area; with success being measured upon an ability to meet the needs of those who rely on its services.