• Increased visibility of its fleet's performance by 100%
• A 75% reduction in incidences of harsh braking and movement
Telematics triumph for Metropolitan Thames Valley
To me, it looks like we have progressed massively as a team and I look to make further improvements this year. Teletrac Navman has been a trusted partner of ours for many years and has played a massive part in our journey.
Implementing a new strategy
London is home to some of the UK's busiest roads, resulting in many road accidents each year. In a bid to reduce road deaths and injuries, Transport for London (TfL) has implemented new measures, including a speed limit of 20mph on all central London roads. As a housing association determined to set and maintain a high safety standard amongst its drivers, Metro Housing requires those behind the wheel to be aware of their surroundings and adhere to appropriate speed limits.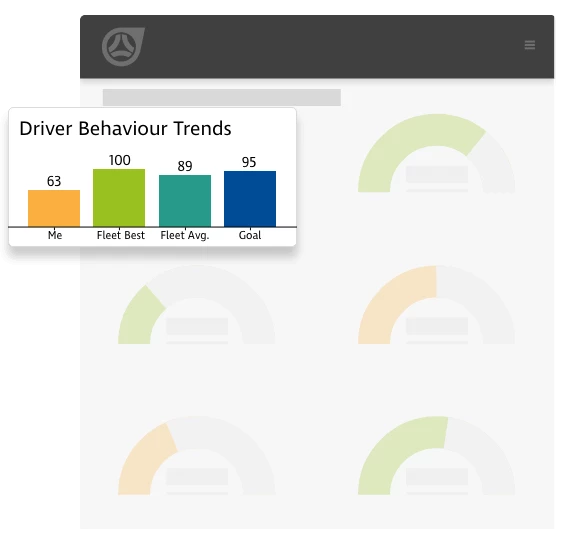 Joseph Masters, Transport Manager at Metro Housing, says: "When you drive day in day out for work and sometimes over long distances, it's easy to switch into autopilot and unintentionally creep above the speed limit. But when you're behind the wheel, it's your responsibility for the vehicle's safe operation."
"Unfortunately, we have had it in the past where a false claim was made against one of our drivers, and at the time we didn't have the data and footage to prove it wasn't our fault.
"So, when I started in my role as Transport Manager, I quickly set out a new road safety strategy, which included identifying a suitable partner to deploy new technology, in order to help create a safe driving culture across the fleet. As an individual, I sleep that much better at night knowing I've done everything I could to protect drivers, members of the public and the business in making sure the people that use the roads are that much safer."
After close consultation with the team at Metro Housing, Teletrac Navman quickly identified and outlined the possible solution and implemented it immediately.
Teletrac Navman's end-to-end fleet management solution uses safety analytics to track and measure 150 vehicles, with the capability to look at the number of speeding events at various limits and fixed penalty notices handed out to drivers, amongst other analytics. Additionally, Teletrac Navman set up a new driver scorecard and reporting feature.
According to Masters: "I have access to weekly reports and with the data I'm able to effectively communicate and address poor performance with drivers, reinforcing the importance of driver and pedestrian safety."
Metro Housing went on to launch internal driver campaigns and held more frequent one-to-one conversations between management and drivers, using the data provided as a springboard to inform personal development plans. The information allowed managers to question operational behaviour, as well as find effective ways of improving driver performance or defend drivers where necessary, thus bolstering driver morale.
Masters comments: "The activities we put in place helped us massively in understanding what areas we needed to work on within our team, to develop our drivers adequately and, ultimately, gain their buy-in.
"We have some drivers that have been in the workforce for 20+ years, so it can sometimes be difficult to communicate what we're doing and why it's important. Having the data there to back up our decisions, and inform our steps going forward, has made implementing new processes that much easier."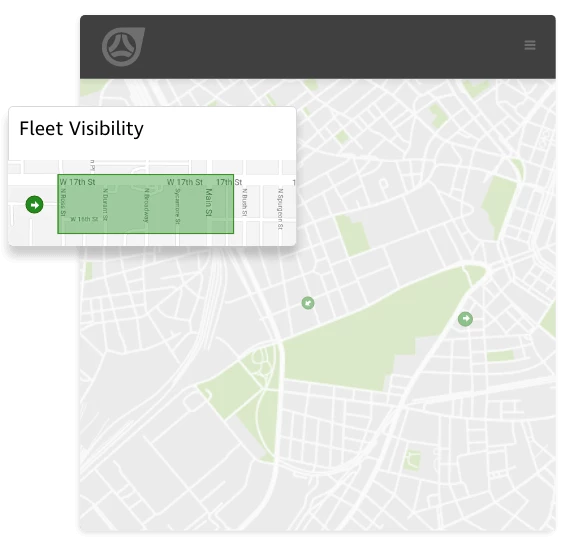 Since working with Teletrac Navman and deploying its fleet management solution, initiatives such as the introduction of an internal driver safety campaign and hosting one-to-one driver development programmes, has enabled the housing authority to achieve:
Increased visibility of its fleet's performance by 100%
A 75% reduction in incidences of harsh braking and movement
Masters continues: "We've seen a 75% drop in driver 'events' in just nine months since adopting the service. What's more, winning the Company Driver Safety Award speaks volumes about how far we've come from the adjustments we made with our activity. To me, it looks like we have progressed massively as a team and I look to make further improvements this year. Teletrac Navman has been a trusted partner of ours for many years and has played a massive part in our journey. Since I joined the Metro Housing team in 2017, the support, guidance, and sheer willingness to collaborate with us has solidified our working relationship moving forward.
Our dedicated Account Managers are always on hand to aid us in delivering much-needed improvements around road safety and driver behaviour – and with that, we have gained maximum ROI in the solution. We want to continue improving, not just as a team but an organisation as a whole and will remain working closely with Teletrac Navman so that we keep the momentum going.
About Metropolitan Thames Valley (Metro Housing)
Metropolitan Thames Valley is one of the UK's largest housing associations and providers of community services. Following the 2018 merger between Metropolitan Housing Trust and Thames Valley Housing Association, the London Southgate non-profit now manages nearly 38,000 homes at differing affordability levels for those located in London, the South East, East Midlands and East of England. With a 200-vehicle strong fleet, made up of a range of commercial vehicles, from Citroen Relays to Berlingos, the trust has remained well equipped to service those who rely on its services.