1. Becoming a Sunday Times Fast Track 100 company for being one of the fastest growing privately owned businesses in Britain in 2018
2. 100% increase in visibility of who's driving a vehicle and where each vehicle is
3. 42% reduction in vehicle maintenance cost
The textile recycling sector is not widely hailed as being technologically advanced. However, ARB recognised that if it could embrace digital transformation then it could provide a level of customer service that was head and shoulders above the competition and deliver more growth
The increased visibility of our fleet has enabled us to make smarter decisions around the deployment of our fleet and improve the communication we provide to our customers.

The detailed monitoring of driver performance has helped us to drastically improve behaviour on the road and who wouldn't be pleased with such a big reduction in maintenance costs as a result – we can now focus on investing on more important areas of the business knowing our mobile assets are safer on the road
Customer Service
THE CHALLENGE OF DELIVERING QUALITY CUSTOMER SERVICE
The textile recycling sector is not widely hailed as being technologically advanced. However, ARB recognised that if it could embrace digital transformation then it could provide a level of customer service that was head and shoulders above the competition and deliver more growth.
As a business that has many drivers and assets on the road at any one time, as well as a large customer base that require timely pick-ups to avoid cluttered environments, ARB needed complete visibility of its fleet in order to deliver on its customer service goals, while also making operational efficiencies.
With an average of 1,500 collections per week, ARB's vehicles are in heavy use with various driving styles behind the wheel. Annual maintenance costs were well into six figures as a result, cutting away at the business' margins.
ARB had an original telematics system in place, but its functionality was extremely poor and was holding the business back from realising its vision of being customer service orientated.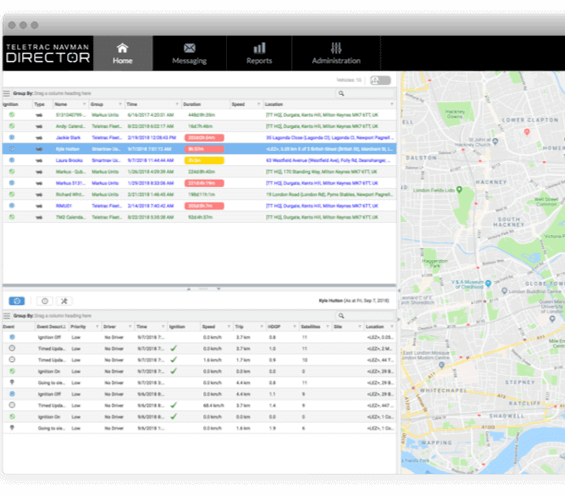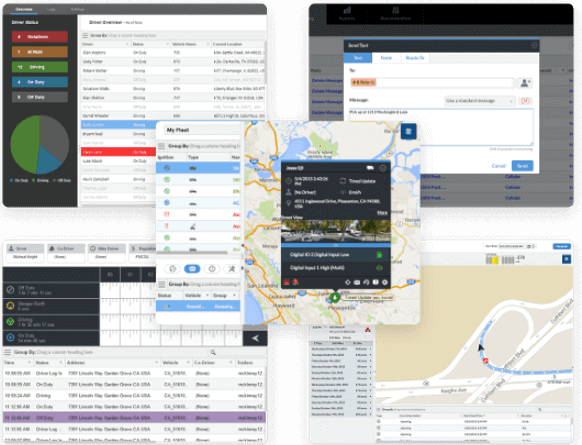 Fleet Management
THE DIGITAL TRANSFORMATION EXPERTS
Specialists in digital transformation, Teletrac Navman approached the opportunity in a product agnostic way, and instead focused on the problem ARB needed help in solving, in order that the perfect solution could be tailored to its needs.
Teletrac Navman recommended a combined software, hardware and training offering that revolved around its DIRECTOR platform, which is an advanced fleet tracking and analytics system that enables fleet managers to have access to real time data in one easy-to-use interface, including the location of individual vehicles to monitoring fuel usage and driver performance. 
A dedicated Customer Success Specialist was also provided to ensure ARB had one recognised point of contact at Teletrac Navman, helping the business achieve greater ROI with its tailored solution.
Customer Success
EXPERT CONSULTANCY AND EXCEPTIONAL PRODUCTS ENSURE CUSTOMER SUCCESS
Joseph Hatton, Fleet Manager at ARB Recycling, said: "Teletrac Navman's expert consultancy and exceptional products have helped us realise our mission of providing the finest customer service in our industry, which has not only aided our growth plans but also instilled a renewed sense of pride across the business.
"The increased visibility of our fleet has enabled us to make smarter decisions around the deployment of our fleet and improve the communication we provide to our customers. The detailed monitoring of driver performance has helped us to drastically improve behaviour on the road and who wouldn't be pleased with such a big reduction in maintenance costs as a result – we can now focus on investing on more important areas of the business knowing our mobile assets are safer on the road."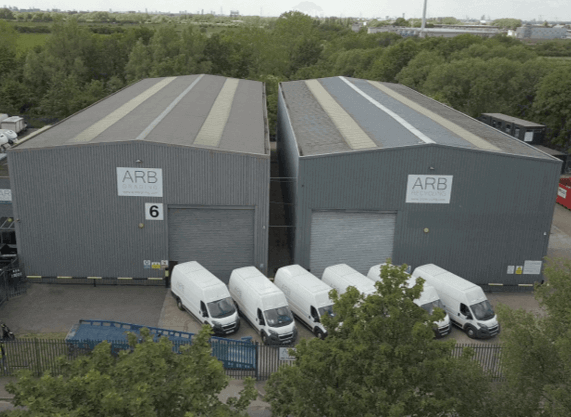 Telematics Insights
ABOUT THE CUSTOMER
ARB Recycling is a large textile recycling company that provides a collection service for textiles, shoes, books & more from charity shops and hospices nationwide. Operating from 3 large sites in North Kent, Worcester & Exeter, with several sub sites, ARB collects from more than 1,500 shops, ranging from national chains, to individual charity shops.
The business has a fleet of 50 vans that manage weekly single, or multiple collections from its vast customer base. With collectively over 40 years of direct charity retailing experience within the company, ARB is uniquely positioned within the recycling sector to provide an excellent level of service and professionalism, with the efficiency of its fleet playing an important role.