No longer the sole preserve of larger fleets, more and more small and medium-sized businesses have also introduced telematics systems recently – and this has helped to deliver efficiencies across a range of different areas, from maintenance and road safety to fuel consumption and regulatory compliance. This has translated into significant productivity improvements and higher profits for fleets.
If you're running a fleet of vans and you're wondering exactly what might be in it for your business, there are plenty of good reasons why you should adopt a van tracking system. Here are five key benefits.
1. Enhanced productivity out in the field. By allowing for the more efficient allocation of your fleet resources, GPS van tracking systems can help deliver major improvements in productivity. This allows you to provide your customers with a better and more reliable service – which gives them another great reason to keep coming back to you.

2. Getting to your customers quicker. Van tracking technology provides a detailed real-time overview of where fleet assets are at any given time, and features such as dynamic routing allow for the easy re-routing of vehicles where they encounter delays and disruption. Because van tracking keeps you up to speed with where your fleet resources are located and their availability, it helps ensure that drivers reach customers right when they need to.
"Route to functionality available in our DIRECTOR platform"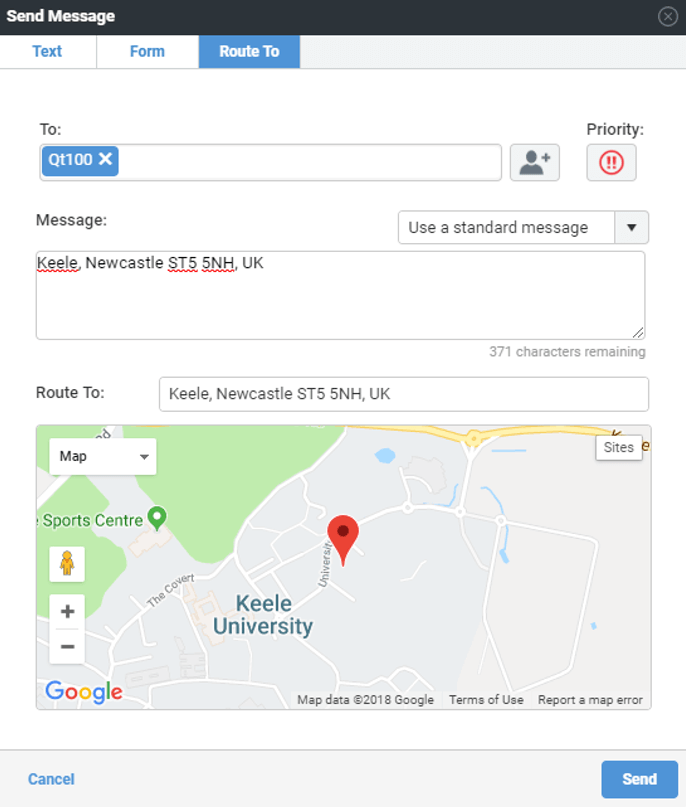 3. Improving driver safety. Fleet tracking systems provide managers with previously unheard-of levels of insight into the way both drivers and vehicles perform on the road. Detailed driver data can highlight a range of undesirable behaviours – for example, excessive speeding, rough cornering, harsh braking and tailgating – allowing managers to develop driver training programmes designed to eliminate conduct of this kind.

4. More effective management of vehicle use. Obviously, fleet management isn't just about monitoring where vehicles are at any one time. It's also crucial to have a good idea of how those vehicles are used, because this can have a major bearing on your firm's finances. Unauthorised vehicle use can be costly for fleets, adding to wear and tear – and, ultimately, repair and maintenance costs – as well as having potential implications for tax compliance. Use of company vehicles for non-work activities (i.e. evening and weekend use) also has significant implications for fuel costs.
"Unauthorised event report available in our DIRECTOR platform"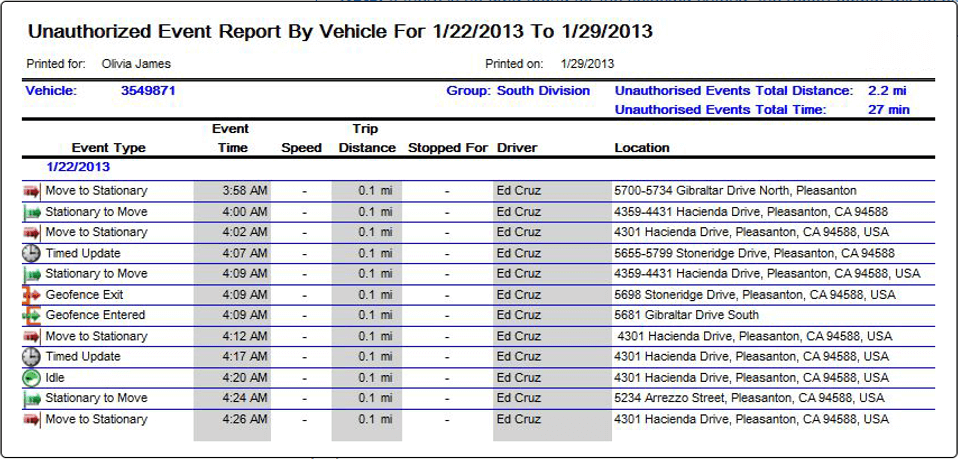 5. Proving tax compliance. It can sometimes be a real headache for fleet managers to prove they have complied with benefit-in-kind tax rules (including personal use of company vehicles). Fleets must be able to prove business and private mileage in order to ensure that they pay the correct amount of tax and National Insurance. Van tracking systems can simplify this by providing a clear record of work-related and personal journeys made using their vehicles.
These are just some of the reasons why van tracking systems have become an industry standard for fleets both large and small. And as smaller firms often operate to tighter margins, it's all the more important to find new efficiencies where you can. Van telematics is already making a positive difference for thousands of small firms across the UK, and if yours isn't one of them, it's time to put that right.