iFace
Fully managed in-vehicle device
Minimise the effort of implementation and maximise ROI with the iFace our fully managed in-vehicle device. Run our range of driver apps without having to think about compatibility, fault management and software updates.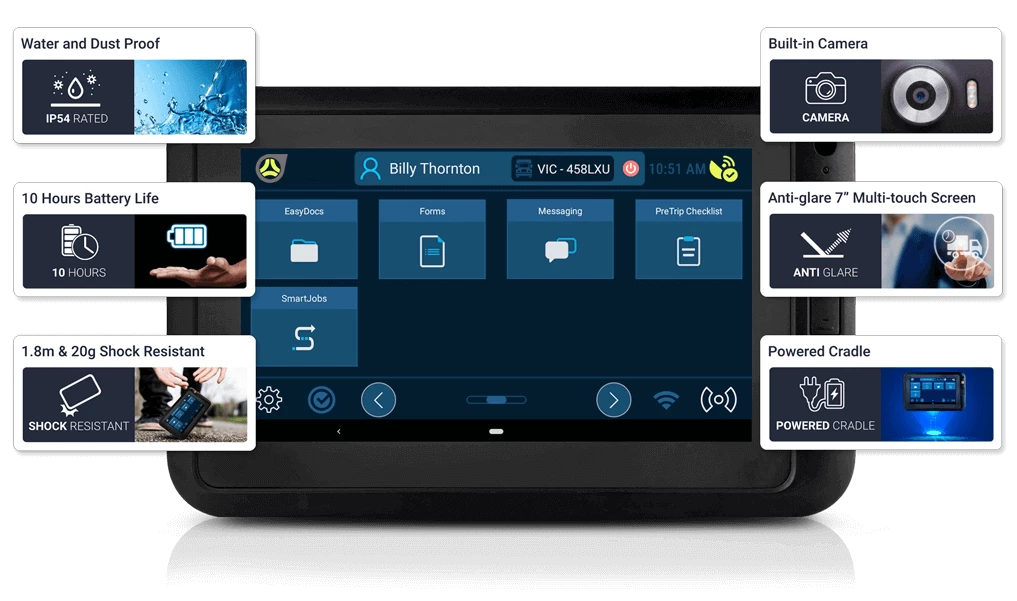 Explore the apps that you can use on iFace
Build digital workflows on your dedicated device so your drivers can get the job done distraction-free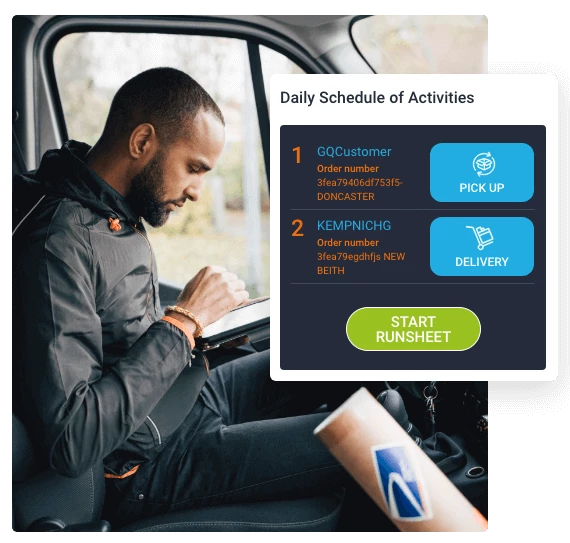 SmartJobs
Bring job management into a single digital platform and create one-off jobs or daily work schedules, dispatch them to your team, and monitor schedule progress. The SmartJobs application also automates customer communication keeping them informed on estimated times of arrival.
Create and assign multistep work schedules
Get GPS routing between job locations
Track schedule progress and capture proof of delivery 
Automatically notify customers via SMS or email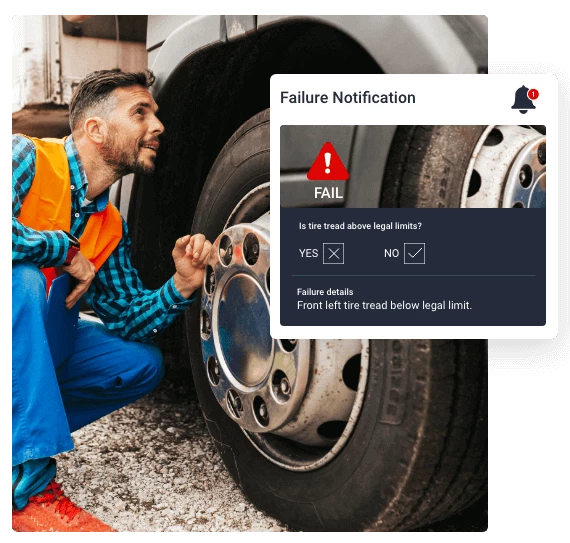 Digital Checklist
Customisable digital checklists for pre-trip inspections and beyond. This flexible app enables you to build out checklists that replace paper-based processes and record the results instantly in the TN360 application. Checklist fails can be configured to send SMS, email and in platform notifications, so any issues can be quickly resolved.
Replace paper-based checklists and processes
Instantly capture results in TN360
Trigger alerts for checklist fails including description and photo
Include driver declaration and signatures for critical processes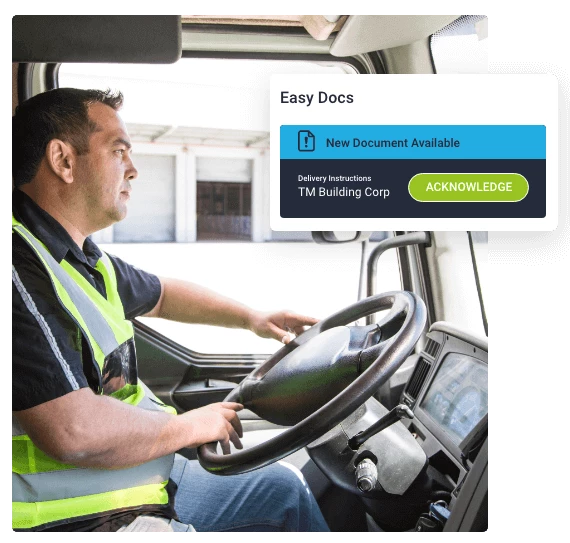 Easy Docs
Take paper out of the cab with this digital document management application. Store all of your driver documents in the cloud, manage them from a central location, and instantly share them with select vehicles or your entire fleet. Ensure that your drivers always have access to the required documents on their mobile devices.
Centrally manage business documents in the cloud
Send documents to the entire fleet or specific vehicles
Set driver acknowledgments and report on open rates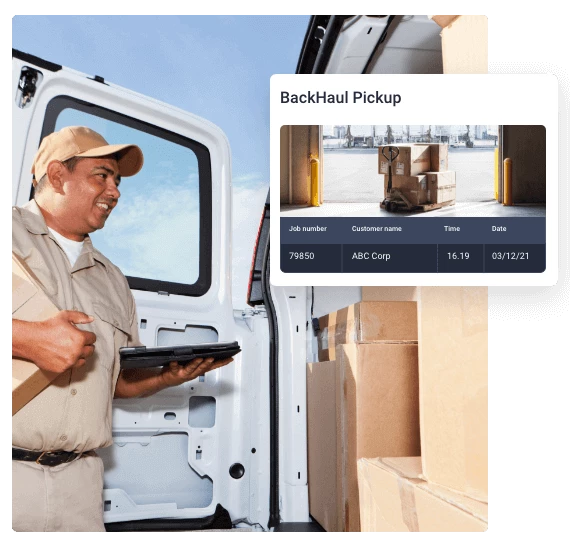 Forms
Digitise any form that you have in your business and capture the data instantly in the TN360 platform. The wide range of field options, including photo and signature capture, enables you to build out almost any form ranging from accident reports to load collection forms. All submitted forms are stored in the app's history and TN360 for instant visibility.
Fully customisable forms
Wide range of fields available including photo and signature capture
Forms instantly saved in TN360
Configure SMS, email and in-platform notifications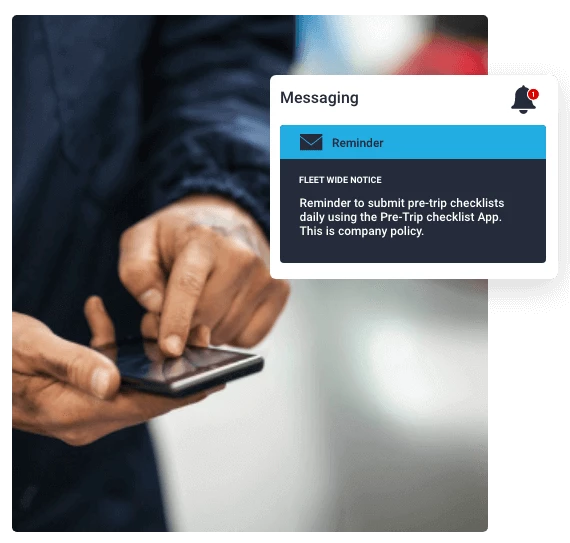 Messaging
Streamline driver communication through a dedicated messaging application that removes the noise of other communication platforms. Send 1:1 or fleet-wide messages, record responses, and keep an audit trail of business communications.
Dedicated messaging platform
Send messages to select vehicles or your entire fleet
Automate messaging based on geofence entry
Audit trail of communication
Your Success 
Intelligent support every step of the way
From solution design to implementation our objective is to help you create successful digital processes. It is the mission of our customer success and professional services teams to help you successfully deploy solutions that will generate a positive ROI in your business.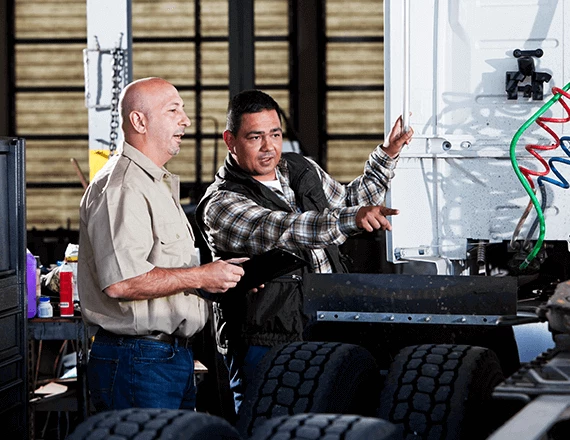 Related Resources
Learn more about mobility and digital transformation