Routing and Scheduling software
ABOUT PARAGON
Paragon develops, implements and supports routing and scheduling software that is proven to meet the real challenges of transport operations across the globe. Their software, together with experienced implementation and support teams, reduces costs, improves customer service and makes the best use of all available drivers and vehicles. Paragon's routing and scheduling software is employed by transport operations ranging from just 10 vehicles at a single site to hundreds of vehicles operating from several sites, and customers include ASDA, CEVA Logistics, DHL, Eden Farm, Greggs, Fuller's, The Linde Group, Sainsbury's, Martin Brower, Tesco, and Wincanton.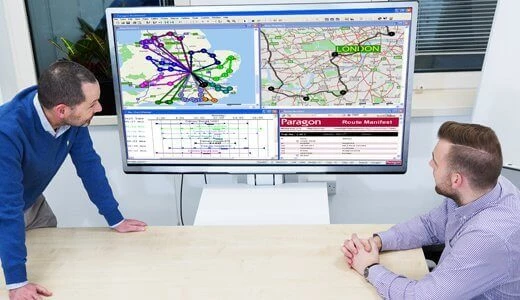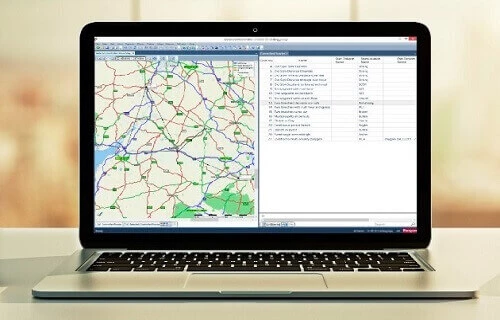 Daily and strategic planning
ROUTING AND SCHEDULING SOFTWARE
Paragon's routing and scheduling software is used for both daily planning and strategic planning. It is suitable for transport operations in most industries and available in three different options: Single Depot, Multi Depot, and Integrated Fleets.
All three modules are highly configurable and backed up by our world-class implementation and support teams.
Real-world data
COMPLETE TRANSPARENCY
The Paragon Live modules integrate with your Teletrac Navman software to allow you to compare planned versus actual routes. Real-world data can be collated and fed back into your planning process, providing continuous improvement and the basis for improving the accuracy and efficiency of your transport plans. Real-time management information can also be provided in multiple formats from live management KPI dashboards to automated reports distributed via email.