Key Takeaways
The world of telematics has evolved, with platforms now offering sophisticated vehicle and driver management capabilities, alongside the traditional features. Modern telematics systems now incorporate driver management tools that help businesses manage driver documentation, create driver safety profiles, and digitise day-to-day processes. By understanding the capabilities of the technology and the areas where it can be deployed you can improve driver safety and operational efficiency. Read on to learn about 5 areas of driver management where telematics can help your business.
---
1. Driver Safety
Safety is essential and is a fundamental pillar of any organisation. It's about protecting your most important assets – your drivers – through advanced technology and proactive programs.  Driver management software collects and analyses driver data and presents that data in an actionable manner. Using cameras, sensors, and artificial intelligence, driver management tools allow fleet owners to identify and correct poor driving behaviours, including
Speeding
Tailgating
Harsh braking
Harsh cornering
Stop sign violations
Seat belt violations
Distracted driving
And more
The data allows you to score drivers based on behavioural metrics and provide the proper coaching or training materials. By using driver scorecards, fleet managers can:
Set custom thresholds for performance metrics
See fleetwide and individual driver scores
Create benchmarks for performance reviews
Fleet owners can use driver scores to design training programs around specific areas that need improvement and build rewards and recognition programs for their highest-performing drivers. Some of the advanced driver safety solutions, incorporate Smart Dashcams that use video AI to identify positive driving behaviours, such as collision avoidance, enabling you recognize positive driving actions.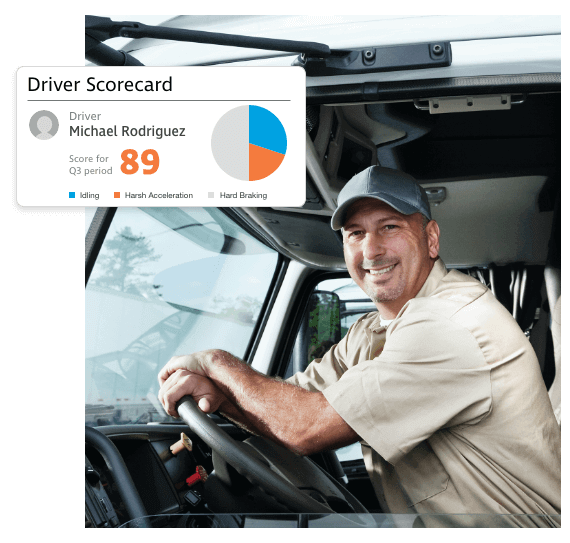 2. Operational Efficiency
The cost of ownership for any fleet requires calculations of more than just driver and vehicle data. You also need to assess operational costs in real-time, such as fuel and maintenance costs. The more employees, vehicles, and equipment you have, the more critical driver management software becomes. The visibility provided enables employees to make quick decisions in all aspects of your business, including:
Job Management: Streamline work assignments and get greater visibility into driver activity with job management tools.
Fatigue Management: Understand driver hours in real-time and avoid violations and other risks associated with fatigue.
Digital processes: Digitise all paper-based processes and simplify driver tasks all while ensuring data is captured accurately and instantly.
Digitalising processes also helps eliminate administrative burdens by reducing manual processes and ensuring that information is always available. Back-office processes can be automated, saving time and money, and instant information transfer ensures that everyone has access to real-time information.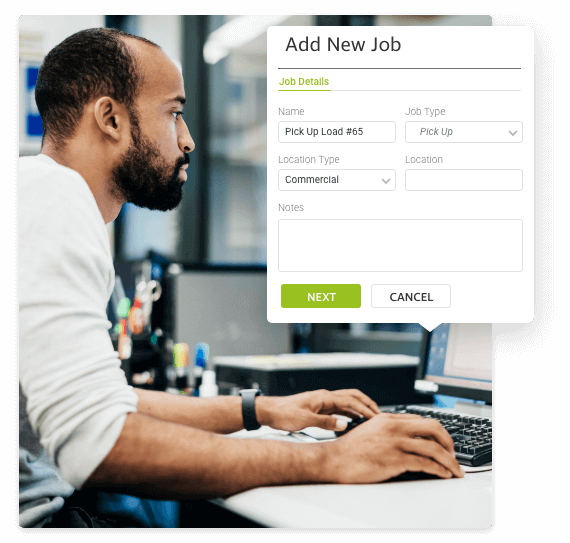 3. Reduced Fuel Spend
Fuel costs account for more than 30 percent of the total operational expenses, so cutting down on money spent at the pump will help with your bottom line. There are several ways that driver management software can make fleets more fuel-efficient, but the big two are improving driver behavior and reducing unnecessary mileage.
Driver Behaviour: The biggest offender for any fleet in fuel economy is excessive idle time and poor driving behaviours, such as speeding and harsh acceleration. You can use telematics data to put policies and training in place to limit waste. When you monitor engine idling hours and other driver behaviours, you can quickly reduce waste by doing a few things:
Tracking economy and setting improvement targets.
Reward the drivers with the best fuel economy.
Create training and coaching programs by pinpointing improvement areas, this could be speeding, tailgating, harsh braking, harsh acceleration, and more.
Unnecessary Mileage: By optimising job planning and assignment you can ensure that drivers are taking the most efficient route to jobs and adhering to pre-planned routes. Most driver management software also lets you set calendar templates that monitor vehicle usage outside of set times, giving you visibility into vehicles that are being used outside of work hours, the mileage driven and associated costs.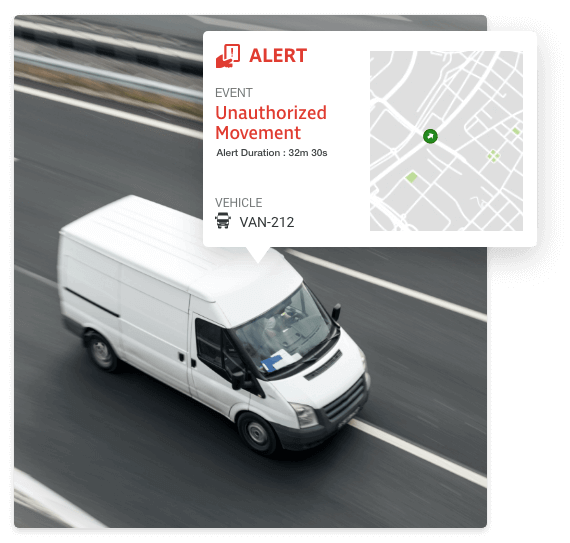 4. Streamline Compliance
Anyone working with a fleet is responsible for a tremendous amount of information, making sure you have all employee and vehicle documents lined up in case of an inspection.
Digitisation is the key to helping drivers remain compliant by simplifying and streamlining compliance activities. Here are some of the ways that driver management software can help with compliance management:
Driver Hours: Save on administrative time with real-time hours of service tachograph information that is compliant.
Fuel Tax: Automate the capture and reporting for fuel tax compliance.
Document Management: Digitally store documents needed for regulatory compliance and ensure that your drivers have the latest documents at there fingertips.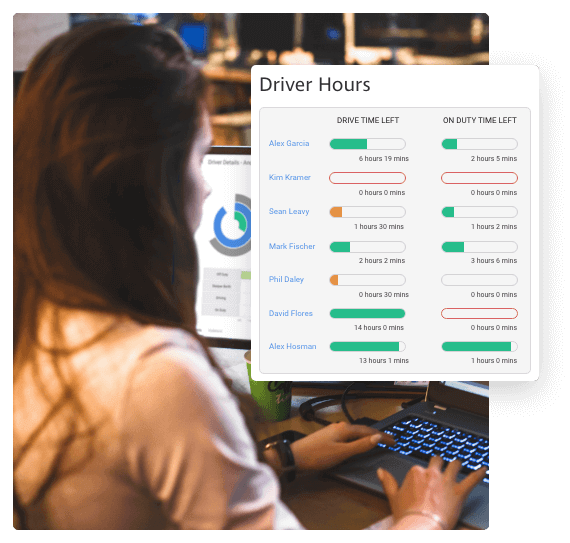 5. Maintenance Processes
By digitising maintenance processes, you can simplify how to plan, track, and complete maintenance tasks across your fleet, helping to keep your drivers safe on the road. Maintenance tools embedded into driver management platforms offer additional value, as they also reference data pulled directly from the vehicle or driver. This could be odometer readings that trigger maintenance actions, vehicle diagnostics alerts or driver vehicle inspections. When you instantly know about vehicle defects or engine warning lights, you can take quick action and prevent small issues becoming a larger safety problem.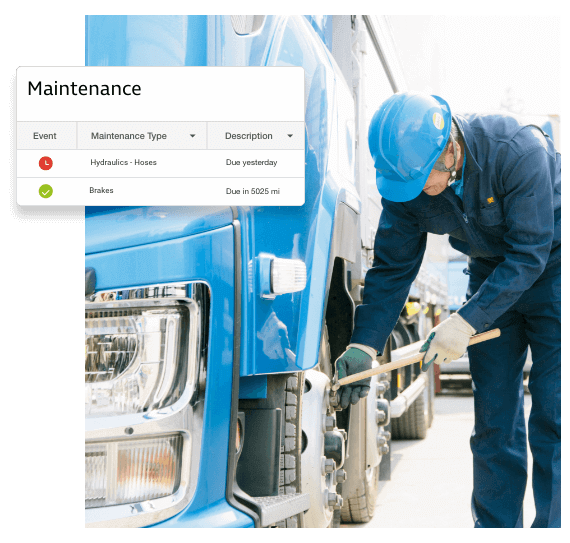 Contact Us About Driver Management Software
Our driver management solutions are state of the art and custom-fit to your specific business. Find out more about the Teletrac Navman Driver Management Software or get pricing on other products today.