Months into the pandemic, UK businesses are reflecting how and when they'll be able to re-open their doors and get stuck back into operations.
Following on from the governments suggested timelines, the hope is that the country will resume normality, or at least make a slow start to, in the coming weeks. For some this could be as simple as flicking a switch, but for others who require on-site engineer assistance to resume activity, it might seem like a nightmare.
At first the thought of bringing Installers on-site during a global pandemic, the passing of hardware devices and most importantly, coming into personal contact with other people could seem like the worst thing to do, even to the point where the thought of resuming business as normal is to be put on hold.
The truth is, that's not the case; it's a lot safer than you think, and we've been doing it since the lockdown began. But how?
We're communicating with our vendors now more than ever
Our goal is and always will be to, to support our customers in a safe and responsible manner.
In accordance with the government guidelines, we are very much still supporting our entire customer base, concentrating on distribution, public transport, health companies and other key working sectors.
To do that, we're speaking with our vendors more than ever before, all to ensure we're following the safest and most efficient process for on-site visits, and together we've written strict standard work guidelines for all of our field teams to follow. These are lengthy documents shared between our stakeholders, so we won't bore you with the details here. Instead, we'll summarise.
We're taking extra sanitary care
Even this far into lock down, hand washing and hand hygiene still remain critical steps to avoiding Covid-19, so it'll come as no surprise that our Installers will take every chance they can to wash their hands or use hand washing facilities where available.
Please don't be offended if we don't shake your hand to say Hello – the social distancing measures outlined by the government prevent us from being so formal, but we'll still introduce ourselves professionally and give a wave when we head back off.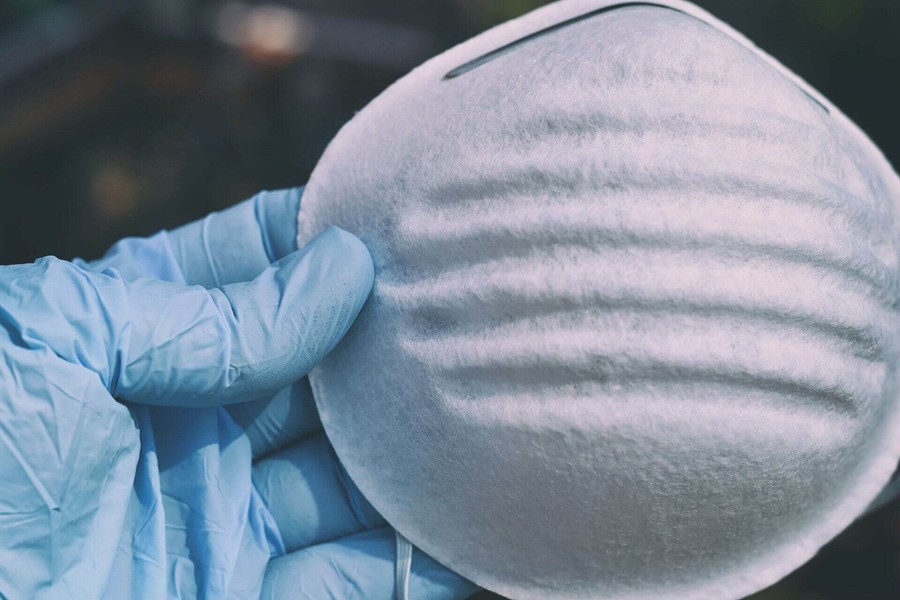 You'll also see our Installers carrying a hand sanitizer with them (with a minimum of 60% alcohol content) and even arrive on site fully prepared with disposable gloves and face masks. Of course, once the installation is completed, these will be thrown away immediately to avoid any contamination to the next visit.
Pre-visit Process:
Our Installers' ability to continue in the field is dependent on a number of factors. These include:
Each customers' willingness to have an engineer attend site
Our Installers' willingness to travel and continue working
Social distancing abided by on site including in vehicles
Vehicle interiors are in a clean, tidy and sanitary state before installation begins
Handwashing facilities and/or hand sanitisers are available to Installers where possible
However, we also completely appreciate that sometimes things can change, often at the last minute. That's why we also:
Call the customer prior to making the journey to site to confirm they're still happy for us to attend
Always ask the customer about any site-specific protocols they have in place, so we can adhere to any additional measures we need to
Double check if anything needs to change for our visit – e.g. if a vehicle needs to be moved to a more remote place for installation
Make sure we're physically going to be able to abide by government and Fortive advice throughout the duration of the visit
On-site Process:
Once an on-site visit has been fully confirmed and our Installers are parking up, there's a whole host of strict guidelines we stick to in order to keep everyone involved in the visit safe. These include:
A general discussion to confirm if there have been any cases of Covid 19 in the business, particularly for drivers of any vehicles we'll be working on. If yes, we'd thoroughly sanitise the working area using disinfectant, an apron and gloves. We'd then keep those cleaning items double bagged and stored for 72 hours in a secure environment before being thrown in a normal bin
Avoiding all close contact and keeping to a minimum 2m distance with other people, limiting any contact that's not vital
Sanitising any vehicle surfaces we'll be touching at the beginning and end of every job, paying careful attention to the steering wheel and site, reception or vehicle door handles
Using contactless methods electronic job sheet or paper based job sheet yourself and not obtain from client
Liaise with the customer to leave keys either safely on the passenger or driver's seat, being careful to not physically exchange keys directly
Weather permitting, keep ventilation in the vehicle cab to a maximum by keeping windows and/or doors open
We'll only ever use our own tools and equipment, including pens or paper
Post-visit Process:
Finally, once our on-site visit has taken place and our Installers are making their way back home, the first thing on their Covid-19 response to-do list is to:
Re-sanitise and wash hands
Then change clothes. Immediately getting out of their workwear and regularly washing them at high temperatures ensures we keep our teams as safe as possible, even after their jobs
As per the above, we want to communicate to our partners and customers, that this is very much our strict standard work policy which Teletrac Navman are adhering to during this unprecedented time.
The government advice issued on 11th May 2020 stated that leaving home for work where you are unable to work from home is acceptable if needed, and as a result, it is our business decision to keep our Installers available to help wherever they're able. All of course whilst keeping them and you safe and protected. That said, if you're at all uncomfortable in any way and wish to cancel an on-site visit, don't be afraid to tell us.
Your business is closest to your heart than anyone else, so it's your right to refuse a physical visit when you think it's best. Just give us a call beforehand to let us know, that way we're not out on the road thinking it's all systems go.
And likewise, we'll let you know if anything changes from our side too. We're continuing to monitor the government guidance and will inform all of our partners and customers should anything change which will affect our abilities to visit you, or which will impact health and safety.
In the meantime however, our Installers are still very much out on the road to help with the setting up or switching of new units, and to help troubleshoot wherever we can too.
But above all, we wish that all of partners and customers are staying safe, well and remaining positive through the changing dynamic. When you're ready and when you need us, we'll be right here.
We're going nowhere.