250 Data Streams
ABOUT FLEETCHECK
Teletrac Navman are delighted to work with trusted and proven partners such as FleetCheck, providing you with even greater access to data, improved analysis, and automated workflows.
Integrating your telematics data with FleetCheck's fleet management system gives you immediate benefits. Not only does it provide confidence that you are saving valuable administration time and controlling your fleet operating costs; it also gives you complete peace of mind that your fleet is compliant, and you are maintaining your duty of care.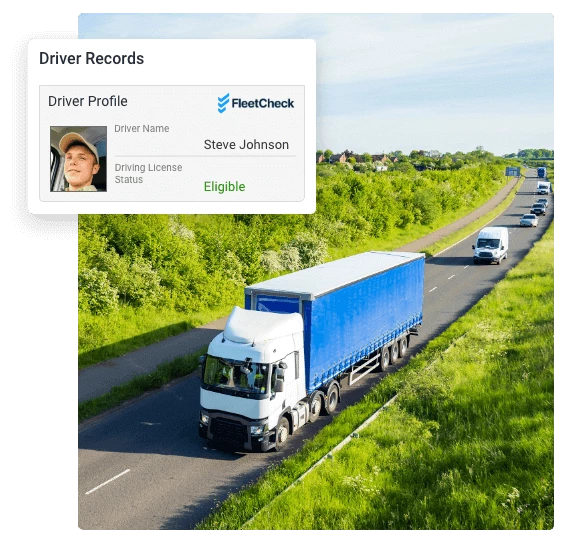 A direct integration
Allowing you to do more with your data, our integration works off an API. This means we can pull out data the from FleetCheck server on a daily basis, straight into your Teletrac Navman fleet management software, ensuring you will always have the most up to date, accurate information.
These can include daily odometers, driver assignment and many more. But it also means you can drill down even further into the reporting, and map it over accurately, to your Teletrac Navman software without having to switch between tabs, platforms, or even spreadsheets. 
With the FleetCheck and Teletrac Navman integration, all the work is done for you via our API set-up. It's a process which will help to save you time, and improve efficiencies by hosting all the data you need in just one convenient place, where you can always access it.
Improve MPG analysis
Linking your Teletrac Navman data with FleetCheck's fleet management system will help you achieve significant savings in fuel management, whilst drastically reducing the time spent administering it.
Fuel consumption accounts for over a third of total vehicle operating costs, and many businesses can lose money due to inaccurate or inconsistent fuel reports. Furthermore, it is estimated that 67% of all fuel theft comes from commercial fleets. Most businesses are unaware of any issues as they are too busy trying to gather fuel information from paper receipts and a multitude of spreadsheets. Integrating FleetCheck with your Teletrac Navman data eliminates these issues.
Using FleetCheck with real-time data from Teletrac Navman will give you access to an intuitive dashboard, with easy-to-understand management information. Ultimately, this helps you make better-informed decisions by providing accurate fuel usage data on every vehicle at a click of a button.
Keep defect management under control
Defect management is a primary concern for many companies in the industry. Ensuring that your vehicles and drivers are legal should always be a priority.
FleetCheck focuses on the fundamental challenges that fleet managers face. Getting drivers to complete daily walk around checks is where this starts, but it is not the full picture. Connecting your data from Teletrac Navman with the analysis available through FleetCheck is where you will see the real beneifts of the partnership. It is vital to not only be aware of when the driver identifies the defect, but the tracking and management of the entire cycle from start to finish.
Due to the extended service intervals that vehicles now have, it is imperative that companies manage and track defects. An effective way of doing this is by integrating your Teletrac Navman mileage data into FleetCheck's fleet management software. As a result, you gain the assurance that you are managing your defects correctly; the benefit of the software is that it proactively alerts you to action them and follow it through to completion.
Avoid Excess Mileage Charges from Your Lease Provider
You will gain a holistic view when your Teletrac Navman data is fed through to FleetCheck's system. Combining this with the lease contract information from your provider, you will not only be alerted to any vehicles that are exceeding contracted mileage, but also given guidance on vehicles that are below that contract mileage, thus showing where savings can be made. Gaining these valuable insights can help you mitigate against excess mileage charges, easily identifying where you would benefit from either renegotiating the contract mileage or even downsizing your fleet.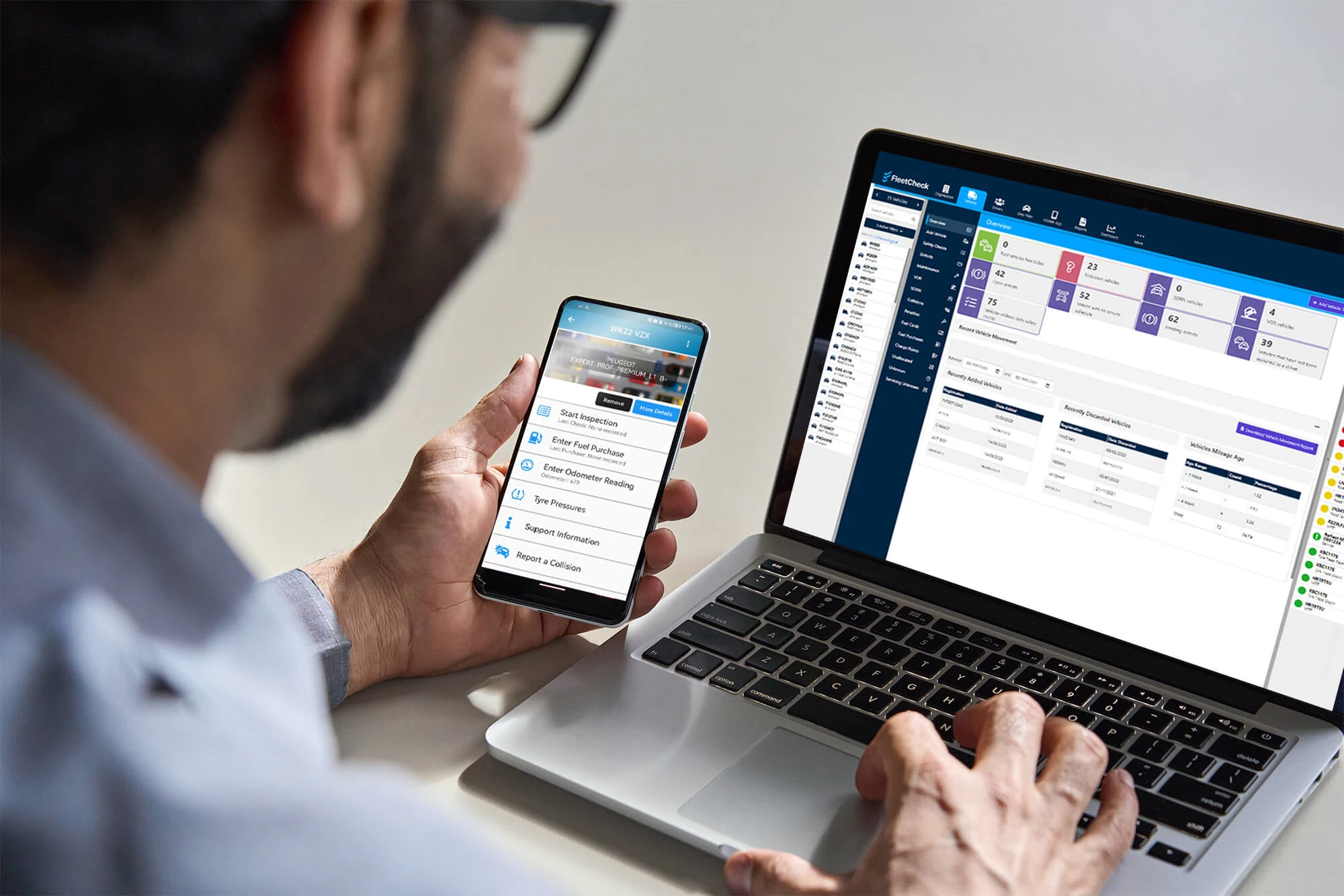 Safeguard your extended warranties on your company vehicle
Many manufacturers are now offering up to 7-year warranties, however, a pre-requisite of this is that vehicles are serviced on time. Another unique benefit of the integration between Teletrac Navman and FleetCheck, is the ability to use live data to notify you when services, MOTs and road tax are due. This will ensure you maintain the value of your vehicles and your warranties, and ultimately, give you the confidence that you are running a legally compliant fleet.
FleetCheck is a 'Source of Truth' for the fleet that has never been available before in our organisation. For example, our quarterly financial accruals are now reduced from 2 days to 2 hours work.
Mick Coley - National Fleet Services Regional Manager - St John Ambulance