Real-time mileage data
ABOUT ASSETMINDER
Assetminder is a cloud-based fleet maintenance and workshop management system, which is used to reduce administration, increase compliance, control costs and drive efficiencies throughout fleet operations. The integration with Teletrac Navman enables real-time mileage data to be pulled into the application to improve the accuracy of maintenance schedules.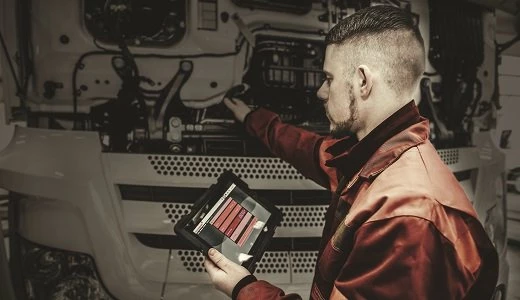 100% compliance
FLEET MAINTENANCE & WORKSHOP MANAGEMENT
Assetminder manages the entire maintenance lifecycle of a vehicle, from the driver inspection to defect management, maintenance planning to internal & external workshop management, and ensures 100% compliance throughout the fleet.