1. 100% by-the-minute visibility of 1,250 vehicles
2. Rise in customer satisfaction with the ability to share fleet visibility data
3. Quarterly driver and transport manager reward programmes leads to improvement in staff morale and driving standards
As a business that revolves around its customers, Teletrac Navman worked closely with Aggregate Industries to provide the perfect solution to meet the needs of the business
Time is a critical factor for all participants in the construction process, so it's crucial that we avoid and minimise time and costs overrunning in order to meet the needs of our clients.

This is why Teletrac Navman's solution has been so beneficial to us, as we've now got 100% visibility of each vehicle, which has provided us with a full picture into the safety and performance of our fleet
Fleet Management Software
FINDING THE RIGHT TOOL FOR THE JOB
With its fleet operating in 60 quarries across the UK, not having visibility of each vehicle's location was fast becoming a major issue. Whilst the business was utilising a tracking system via a mobile app prior to Teletrac Navman's solution, it required haulier drivers to log in each morning in order for the vehicles to be visible, which meant the data was far from reliable or accurate. This left Aggregate Industries in the dark about where vehicles and drivers were at any one time, causing issues for transport managers, planning staff and clients.
Additionally, with health and safety being of paramount importance, there was an obvious need for Aggregate Industries to have the right tools to ensure their hauliers monitor and improve driver behaviour, to give greater peace of mind in regards to the safety of drivers and other colleagues on site.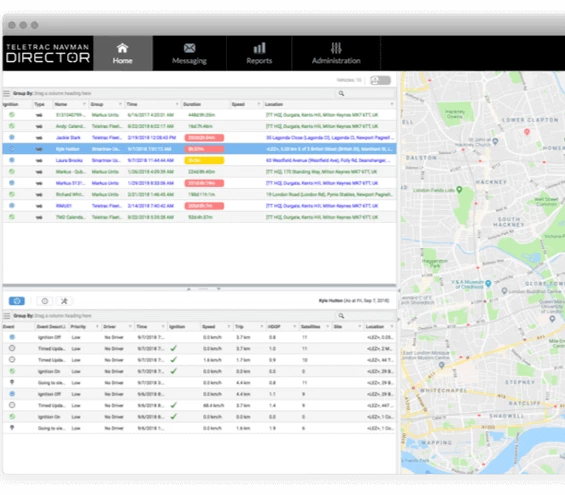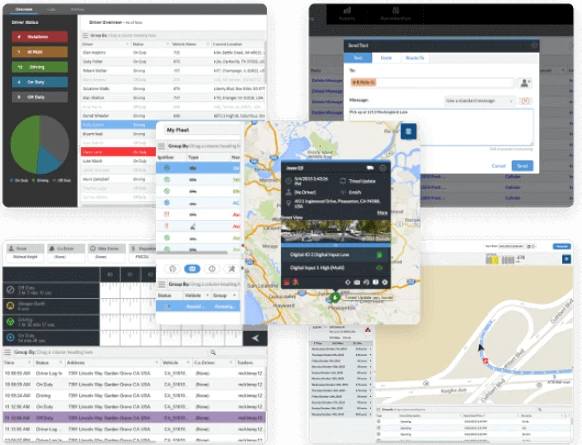 ---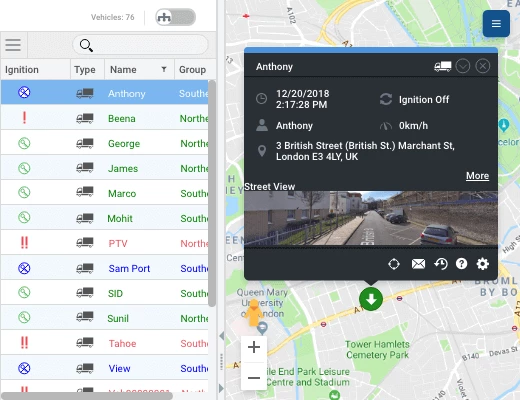 Business Intelligence
EMPOWERING PROFESSIONALS WITH DATA
Aggregate Industries implemented Teletrac Navman's award-winning DIRECTOR platform, which is an advanced fleet tracking system that enables transport managers to have access to real time data, such as vehicle tracking and driver performance, in one easy-to-use interface. Teletrac Navman's M-Nav 950, which is a communications device, has also been fitted in 1,160 of Aggregate Industries' LGV vehicles.
The solution delivered invaluable data to the business – from providing the location of each vehicle to monitoring driver styles – so Aggregate Industries had total visibility of its fleet and driver performance, to help streamline operations. With sub-contracted vehicles making up 100% of its fleet, driver monitoring meant the business could actively encourage haulage companies to motivate drivers with scorecards and league tables, using them as a promotional tool to improve driver behaviour. Aggregate Industries also benefitted from the ongoing technical project management expertise of Teletrac Navman's Professional Services team, ensuring the business received the greatest possible return on its investment.
Fleet Efficiency
SHARING SUCCESS WITH CUSTOMERS
According to Russell Turner, Regional Logistics Manager, the partnership with Teletrac Navman has had an overwhelmingly positive effect on the whole business:
"Time is a critical factor for all participants in the construction process, so it's crucial that we avoid and minimise time and costs overrunning in order to meet the needs of our clients. This is why Teletrac Navman's solution has been so beneficial to us, as we've now got 100% visibility of each vehicle, which has provided us with a full picture into the safety and performance of our fleet. The ability to monitor driver behaviour has also promoted a safer driving culture and positively affected driver morale, with several reports of improved standards.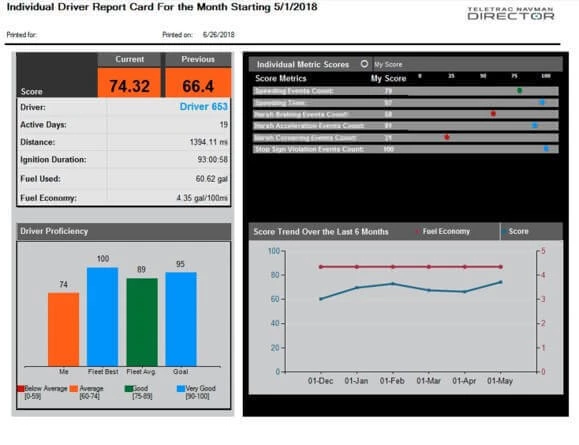 Essentially, the partnership with Teletrac Navman has provided us with the data we just didn't have before, enabling us to better our customer service offering, and positively impacting the business as a whole. On the back of this success, we are now looking to implement the software across other vehicles within our fleet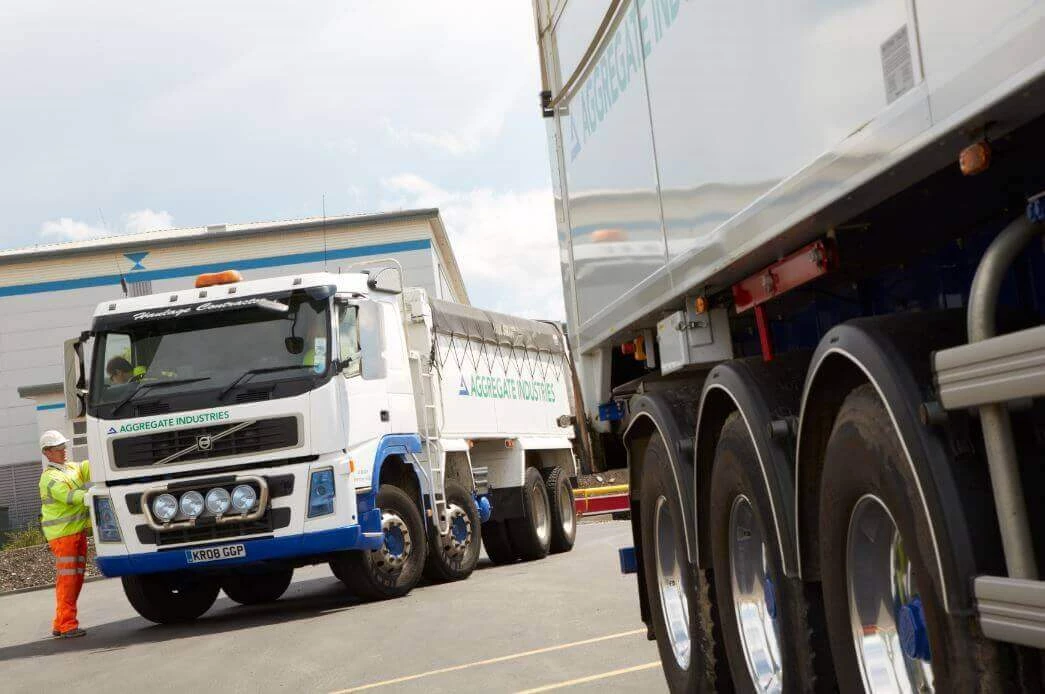 Telematics Insights
ABOUT THE CUSTOMER
Aggregate Industries is a leading player in the construction and infrastructure industries. It produces and supplies a wide range of construction materials including aggregates, asphalt, ready-mixed concrete and precast concrete products. It also produces, imports and supplies cementitious materials and offers a national road surfacing and contracting service.

It prides itself on best practice in sustainability having become the first company to be certificated to BES 6001, The Framework Standard for the Responsible Sourcing of Construction Products, developed by the BRE (Building Research Establishment) and a founding member of the UK Green Building Council. Aggregate Industries is a proud member of the LafargeHolcim Group.