Equipment management includes managing, monitoring and maintenance of both motorised assets and non-motorised equipment. Effective equipment management can make a major difference to productivity and efficiency, allowing firms to deploy their vehicles and equipment where and when they're needed, and to reallocate assets quickly where required.
Explore Our Platform
"Big data," the Internet of Things and equipment management software advancements have radically transformed equipment management in sectors such as the construction industry. This progress has given managers access to previously unheard-of amounts of detailed data on fuel usage, maintenance, location and asset utilisation. With a real-time overview of operations via asset tracking, managers are better equipped to determine where improvements to efficiency can be made. However, given the scope of what equipment management covers, it's common for fleet and operations managers to have questions about equipment management software. With that in mind, here are some of the most commonly asked questions about equipment management software.
HOW CAN EQUIPMENT MANAGEMENT BENEFIT THE CONSTRUCTION INDUSTRY?
The construction industry often faces time and budgetary challenges given the size and scope of most projects. Construction projects can sometimes go over budget and profit margins are often thin as a result. According to research from McKinsey, large construction projects can take 20 percent longer to complete than expected and go up to 80 percent over budget. The study also notes that productivity in the construction industry has tended to lag behind general rates of productivity growth. With an effective equipment management system in place, construction firms can better utilise their equipment for increased productivity and better profit margins.
HOW DOES EQUIPMENT MANAGEMENT ENHANCE PRODUCTIVITY AND EFFICIENCY?
Equipment management allows companies to better understand how much of their equipment is being used at any given time. This can help eliminate unnecessary rentals, maximise productivity and provide better insight into overall equipment costs. Efficient equipment management can also facilitate significant improvements in the area of fuel management, a major concern for construction firms. Data on engine run time and idling time can help construction companies identify areas where efficiencies can be delivered.
The construction industry has tended to be somewhat slow to digitise the way it operates and integrate new technologies. However, there are signs that this is changing and in the years ahead, we can expect it to gather pace even further. As construction firms continue to adopt and integrate telematics technologies into the way they work, they will be provided with new and detailed insights into their operations. This will allow them to highlight shortcomings in relation to efficiency or productivity, and to develop new approaches that can deliver real improvements in these areas.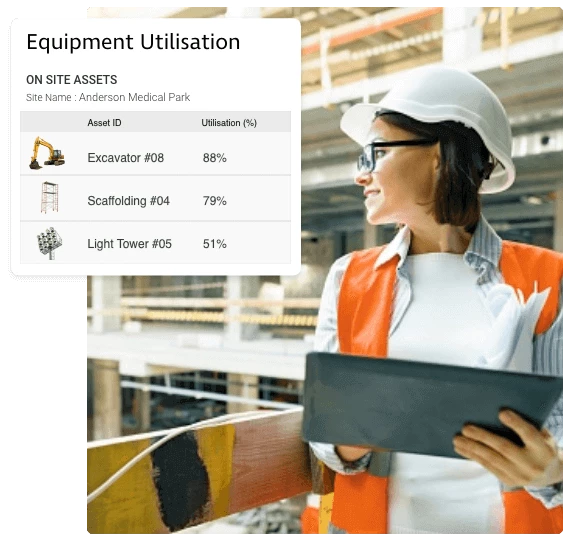 CAN EQUIPMENT MANAGEMENT IMPROVE MAINTENANCE SCHEDULES?
Equipment that is inadequately maintained is far more likely to be susceptible to breakdowns and failures. This means unexpected downtime, which can contribute to project delays and cost overruns. Equipment maintenance software makes it easier for construction firms to implement preventative maintenance schedules. This helps to reduce the risk of unscheduled downtime and identify any possible faults with equipment before they develop into a serious problem.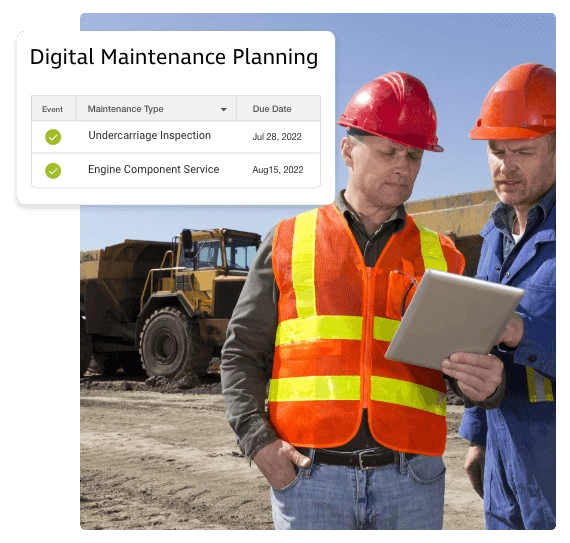 CAN EQUIPMENT MANAGEMENT IMPROVE FLEET SAFETY?
Safety managers understand that equipment management is vital to ensuring safety on construction projects. Effective maintenance, in particular, is crucial to ensuring that employees on site can go about doing their jobs as safely as possible. Having processes (i.e. regular maintenance and inspection reports) in place that identify equipment faults can help to prevent accidents on site. This is in addition to the productivity and efficiency boosts from the reduction of unnecessary costs and waste.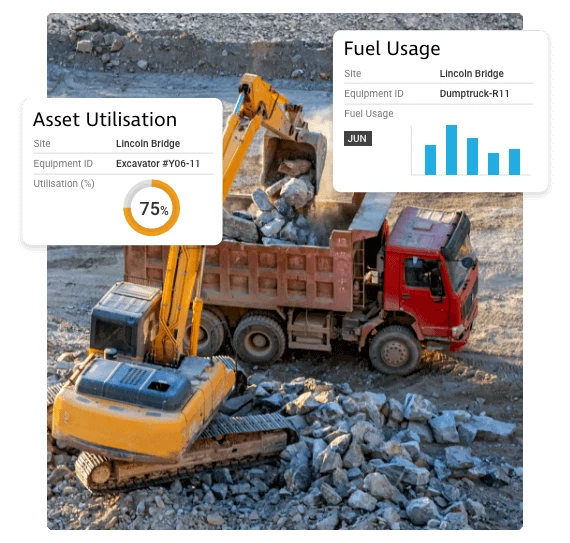 HOW CAN I LEARN MORE ABOUT EQUIPMENT MANAGEMENT SOLUTIONS?
Our equipment management solutions can be custom built to meet the needs of your fleet. Check out our configuration tool, and in just 30 seconds, you'll be able to see what our all-in-one system has to offer your fleet.
You can also check out our extensive resource library, blog and FAQ pages to learn more about the TN360 platform and other products available from Teletrac Navman. Contact us today for more information.