How Compliant Is Your Fleet?
Maintain compliance and reduce risk with Teletrac Navman's NEW fleet checklist
Teletrac Navman - at the forefront of telematics technology for more than 25 years – offer their market predictions for the year ahead for telemetry, from driver retention and legislative changes to the evolution of connected vehicles.
Fleet operators can download the interactive checklist at LINK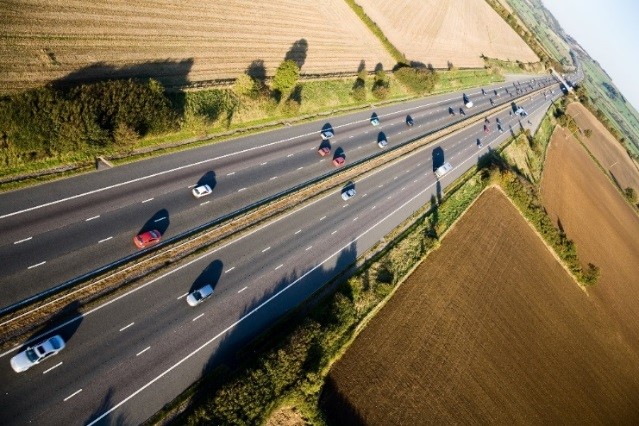 Whilst latest statistics from the Fleet Compliance Check Report 2015/16* show there has been a 4.2% reduction in HGV vehicle check prohibitions issued in 2015 compared to 2014, there will still be a vast number of fleets out on the roads that would fail road worthiness and traffic compliance in these random checks.
Just last month, a haulage owner and mechanic were given a combined 12-year jail sentence following a tipper truck crash that tragically killed four people in Bath due to brake failure - the Judge noted that the brakes were in "appallingly bad condition" which would have been "obvious in any road test."

The fleet checklist helps companies to determine their compliance; whether they run HGVs, Vans or Cars. On completion, the results allow fleet operators to identify their strengths and weaknesses, whilst providing expert advice and solutions on areas which they can improve.
Telematics software, working with a dedicated fleet management system, will help monitor important aspects of compliance such as vehicle and equipment maintenance. Companies can ensure they adhere to the complex compliance requirements and meet the demands of running a fleet. Cut through the complexity and simplify compliance management
Peter Millichap, Director of Marketing at Teletrac Navman UK, commented: "Managing the risk associated with operating a fleet is critical and so is adhering to the plethora of laws in vehicle legalisation.
"Today, fleet management companies need to be aware of their responsibilities in regard to driver safety as well as being well-informed in each area of vehicle, driver and risk management.
"The potential consequences of not being compliant are severe, so we encourage all fleet owners to take the time to complete the checklist to see how they measure up."
Share your results with Teletrac Navman online at Twitter, Facebook and LinkedIn.
* Fleet Compliance Check Report https://www.gov.uk/government/publications/fleet-compliance-check-summary-report-2015-to-2016
About Teletrac Navman:
Teletrac Navman is a multinational telematics company leveraging 25 years of experience to help fleets boost revenue and lower operating costs. We equip businesses with advanced data tools for location tracking, fuel monitoring, reporting, safety and compliance, all via one powerful, user-friendly platform.
We're devoted to providing accurate and precise data secured by the strongest protection and controls. These tools and methods improve business' bottom line and help them stay competitive. Teletrac Navman currently tracks nearly 500,000 vehicles owned by over 40,000 organisations on six continents, making us one of the world's largest fleet management providers.
Teletrac Navman's ever-evolving fleet management technologies offer a unique combination of features, functionality, compliance and workflow solutions paired with unparalleled platform reliability.
Notes to editor:
For further press information or images please contact:
Sarah Boyle / Harriet Williams
McCann Manchester
01625 822 649 / 01625 822 572
Sarah.Boyle@mccann.com / Harriet.Williams@mccann.com