UK drivers will be all too familiar with the ever changing weather. Come rain or shine, fog or frost, it's a tough job to predict what's next! That said, there's one very particular time of year that we know all too well. 
Just as our days are getting longer and the daffodils start to blossom, April showers come in and (quite literally) dampen out spirits. Yes, around the start of spring we start to enter the period known for short heavy rainfall, and with that comes the period of risky road conditions. 
Using the latest Road Accident data from DFT, we're highlighting some of the road safety stats you would not believe, including startling research that calls out accident severity is 40% higher when driving on a wet road surface when it is fine vs when it is raining (based on fatal accident rates) plus the difference a physical road type can make, lighting conditions and urban vs. rural road types too. 
Now is the time to adjust our driving styles accordingly, especially since so many of us across the country have been driving much less over the past year. As lockdown begins to ease and more of us take to the roads, it's important to be extra mindful of all the hazards around us. The weather being one of the biggest.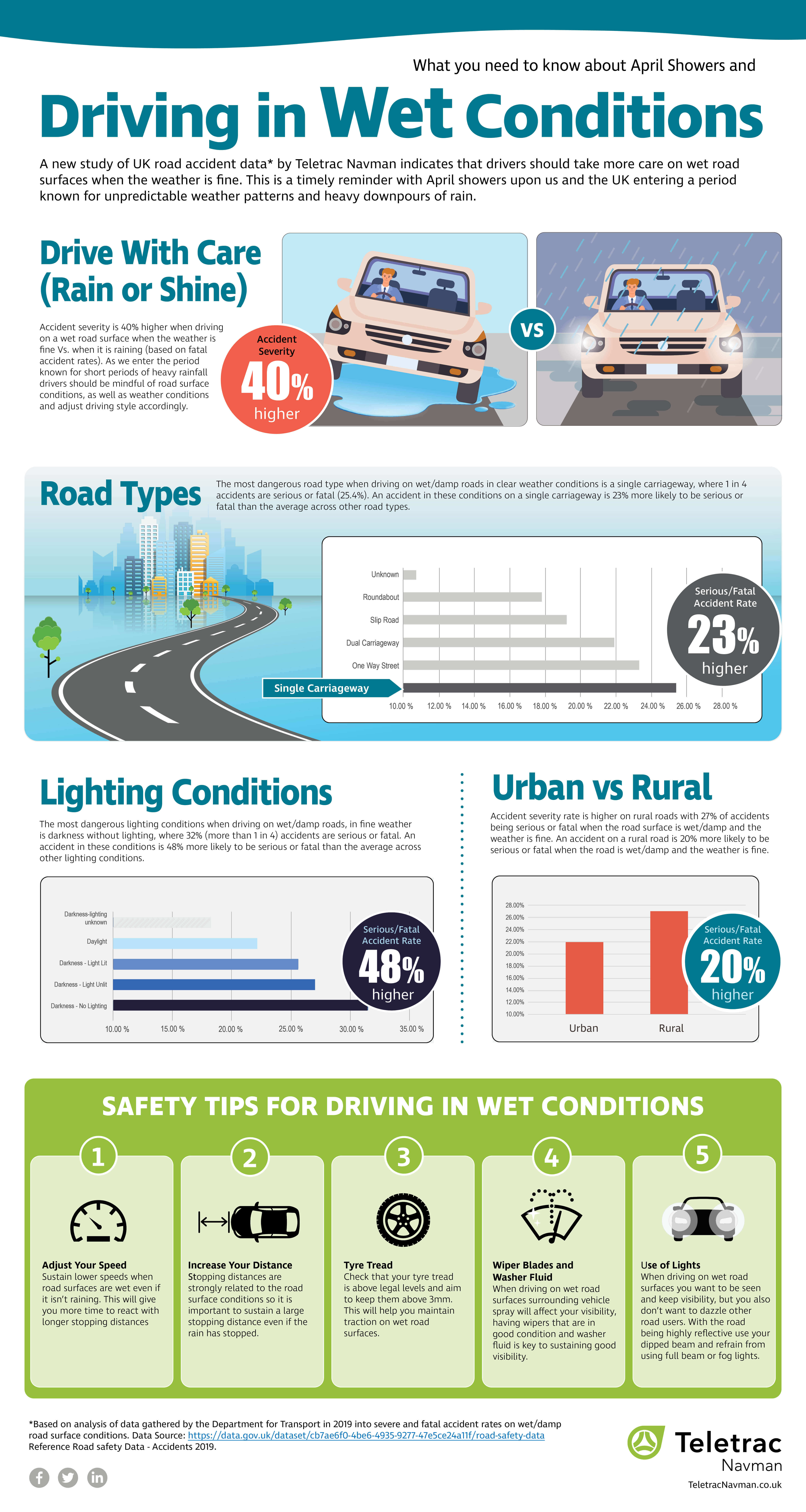 Learn more about fleet management and find out how Teletrac Navman can help you gain visibility into your fleet operations. Click here »