What are the road laws you might have been breaking without even realising?
From playing music that's too loud and splashing pedestrians by carelessly driving through puddles, here are 20 driving habits which you may have never guessed are against the law.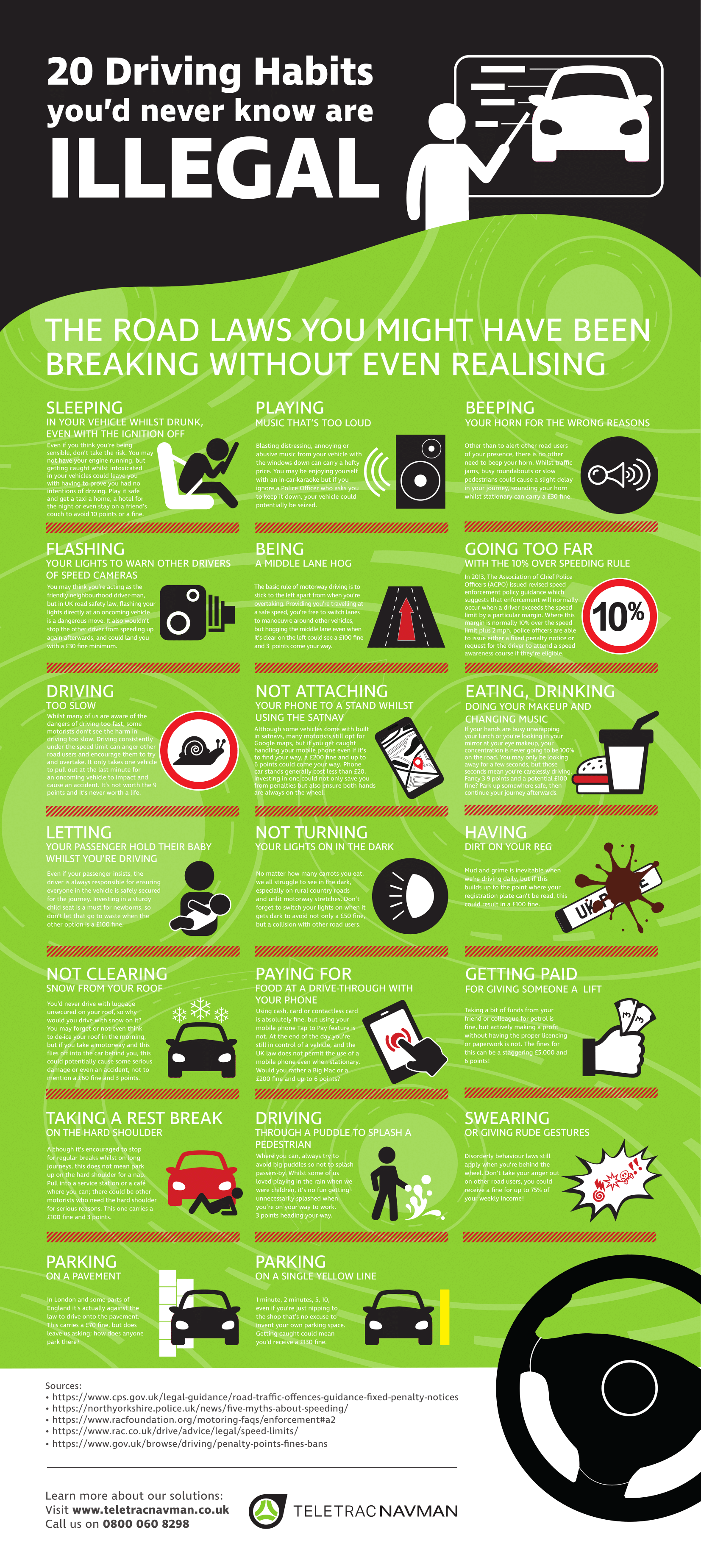 Drive safely on the roads this winter. Fine out how our Driver Safety Analytics solution can help.