1. Ability to view location of every vehicle in its entire fleet by the minute
2. Improved delivery times
3. Improved driver behaviour and reduced insurance premiums
NMSB wanted to increase the visibility of its fleet so that it could improve customer service and provide better informed guidance on the whereabouts of deliveries and other services
Time is a critical factor for all participants in the construction process, so it's crucial that we avoid and minimise time and costs overrunning in order to meet the needs of our clients.

This is why Teletrac Navman's solution has been so beneficial to us, as we've now got 100% visibility of each vehicle, which has provided us with a full picture into the safety and performance of our fleet. The ability to monitor driver behaviour has also promoted a safer driving culture and positively affected driver morale, with several reports of improved standards
Fleet Efficiency
PRESSURE TO ENSURE TIMELY DELIVERY
The building industry is very customer orientated – projects have tight timelines and budgets, often lots of different contractors are working in unison, and so the timely delivery of materials is of high importance.
NMSB wanted to increase the visibility of its fleet so that it could improve customer service and provide better informed guidance on the whereabouts of deliveries and other services. With building environments also highly hazardous, ensuring its drivers and vehicles contributed positively to creating a safe environment for all stakeholders by remaining compliant and accountable, was of paramount importance to the business.
The business needed a system that could provide accurate, up-to-date information on its fleet, the performance of its drivers, and the health of each vehicle at the touch of a button.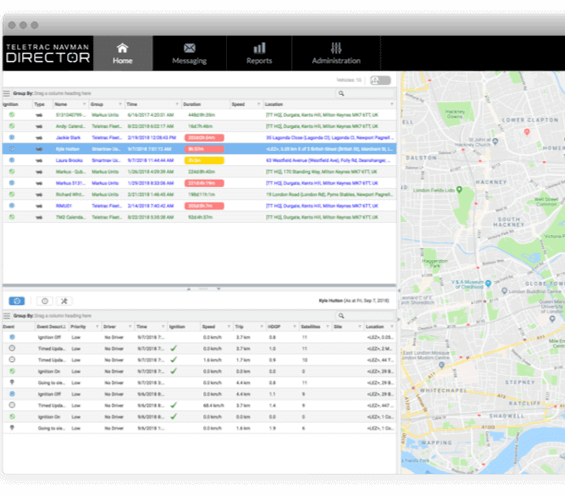 ---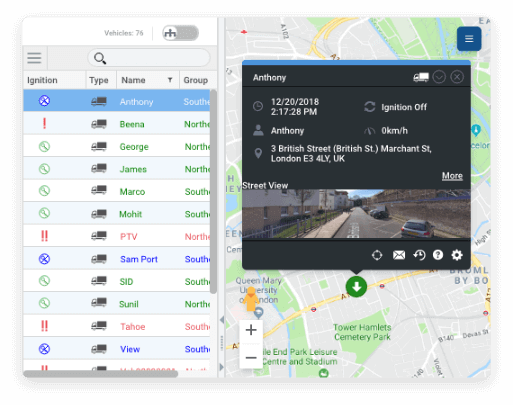 Fleet Safety
ADVANCED FLEET SAFETY MANAGEMENT
Teletrac Navman recommended a combined software, hardware and training offering that revolved around its DIRECTOR platform, which is an advanced fleet tracking system that enables fleet managers to have access to real time data in one easy-to-use interface.
DIRECTOR provides fleet managers with a diverse range of information, from the location of individual vehicles (tracked in real time), to monitoring fuel usage and driver performance. When coupled with Teletrac Navman's Safety Analytics performance reporting, it can also help to significantly cut fuel costs through more effective route planning, optimise vehicle use, increase business productivity, improve driver behaviour (which equates to fewer incidents), and potentially reduce insurance premiums.
Teletrac Navman's Professional Services team also offered technical and training support to ensure the solution was fit for NMSB's needs, it was implemented on time and in budget, and its transport team were able to use DIRECTOR effectively.
Fleet Management Software
ADVANCED FLEET MANAGEMENT
According to Russell Turner, Regional Logistics Manager, the partnership with Teletrac Navman has had an overwhelmingly positive effect on the whole business:
"Time is a critical factor for all participants in the construction process, so it's crucial that we avoid and minimise time and costs overrunning in order to meet the needs of our clients. This is why Teletrac Navman's solution has been so beneficial to us, as we've now got 100% visibility of each vehicle, which has provided us with a full picture into the safety and performance of our fleet. The ability to monitor driver behaviour has also promoted a safer driving culture and positively affected driver morale, with several reports of improved standards."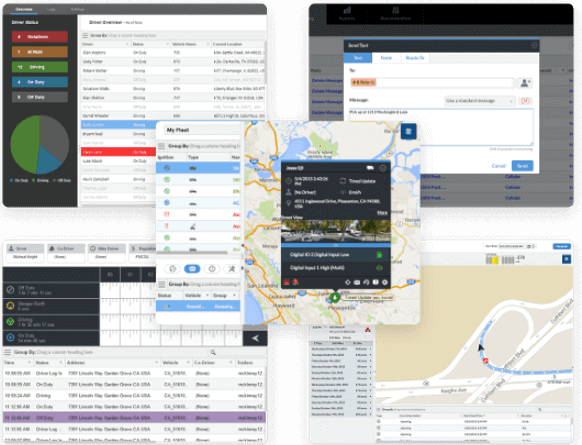 Essentially, the partnership with Teletrac Navman has provided us with the data we just didn't have before, enabling us to better our customer service offering, and positively impacting the business as a whole. On the back of this success, we are now looking to implement the software across other vehicles within our fleet.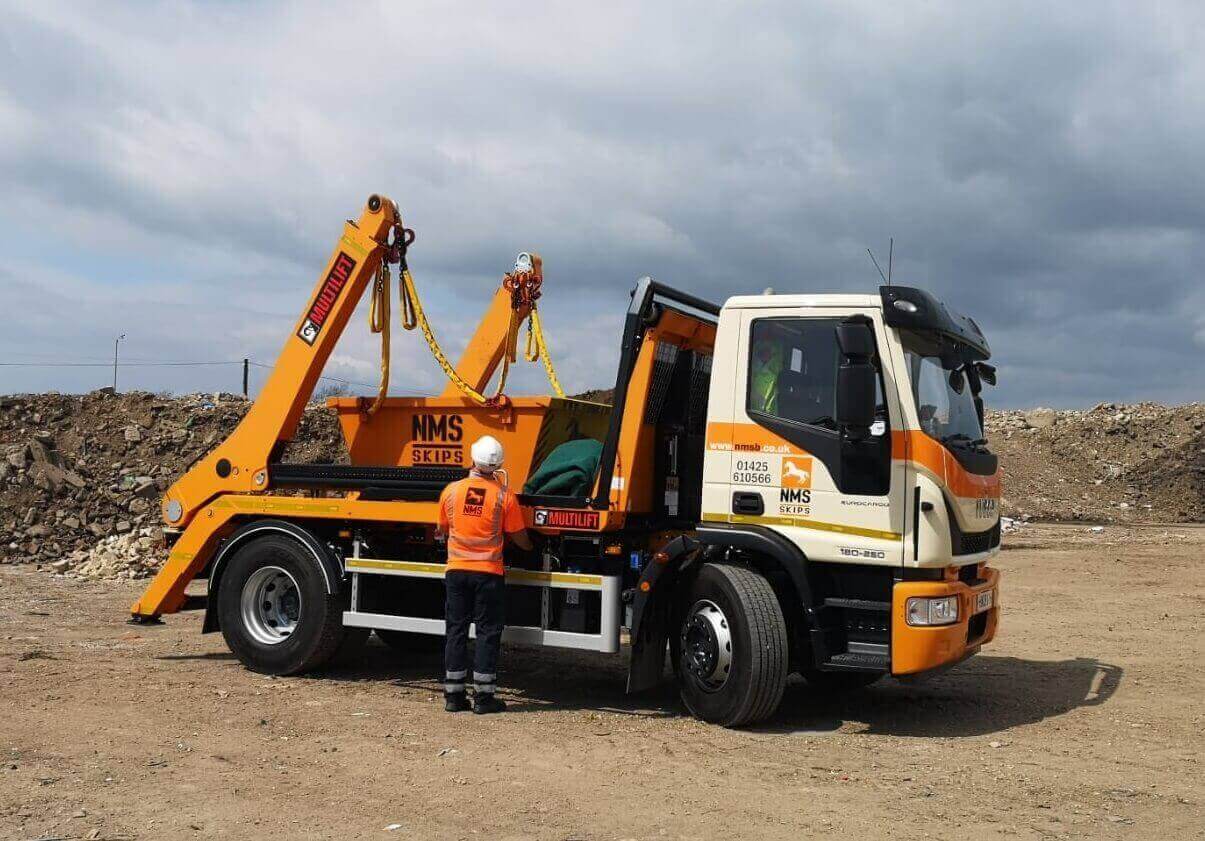 Telematics Insights
ABOUT THE CUSTOMER
Family-owned New Milton Sand & Ballast Co. (NMSB) has been supplying the communities of South Hampshire and East Dorset with building materials and services since 1936. From sand and aggregates, to ready mixed concrete, screed and skips, the business runs a 47 vehicle fleet, comprising of articulated tipper trailers, articulated walking floor trailers, cement mixers, and skip lorries.