1. 99.47% average driver performance rating, exceeding the company's set target of 97%
2. A Silver Green Apple Environment Award for 'Environmental Best Practice' based on improvements made to driving styles in 2018
3. The Gold Fleet Safety 2018 RoSPA Award for recognition of its practices and achievements in helping staff and contractors travel safely
As a new business, HTS was under pressure to drive cost savings and streamline operations in order to achieve long-term success
The DIRECTOR platform has enabled the business to make smarter management decisions thanks to the data-driven insights it provides.

Since implementation, we have increased our efficiency with better utilisation of drivers and vehicles, which has helped us save valuable money, which we've been able to invest back into the business. As a result, we've achieved our goals of sustainably growing the business over the past year
ROI
FINDING THE ROUTE TO SUCCESS
As a new business, HTS was under pressure to drive cost savings and streamline operations in order to achieve long-term success.
With plans to sustainably grow the business and increase its fleet size over the coming years, HTS needed to ensure any future expansion operated efficiently, safely and effectively, so a suitable fleet management solution was needed.
Additionally, encouraging a safe driving culture was a key objective for HTS, therefore monitoring driver behaviour was essential in order to safeguard its drivers and other road users.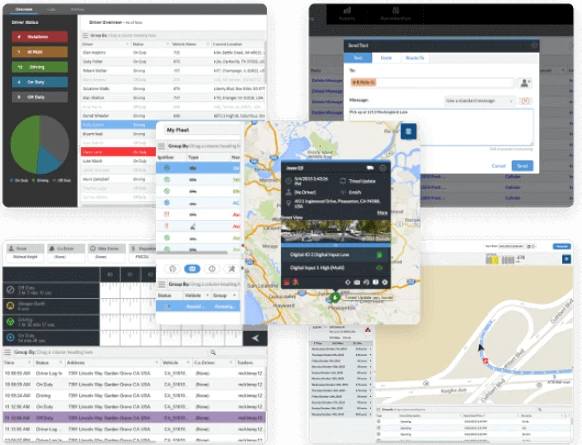 Fleet and Driver Safety
IMPROVING DRIVER BEHAVIOUR AND BOOSTING MORALE
HTS implemented Teletrac Navman's award-winning DIRECTOR platform, which is an advanced fleet tracking system that enables transport managers to have access to real time data – such as driver performance – in one easy-to-use interface.
The business utilised the Safety Analytics module in DIRECTOR to create a driver safety programme, motivating drivers with scorecards, league tables and driver of the month awards, using them as a promotional tool to improve behaviour and boost morale.
Additionally, the solution gave HTS total visibility of its vehicles and drivers, enabling the business to manage workflow and timings, and help streamline operations and drive down costs.
Business Intelligence
DATA-DRIVEN INSIGHTS ENABLE BETTER BUSINESS DECISIONS
Speaking on the positive results from the partnership to date, Tina Roach, Assistant Transport Manager at HTS, said: "The DIRECTOR platform has enabled the business to make smarter management decisions thanks to the data-driven insights it provides. Since implementation, we have increased our efficiency with better utilisation of drivers and vehicles, which has helped us save valuable money, which we've been able to invest back into the business. As a result, we've achieved our goals of sustainably growing the business over the past year.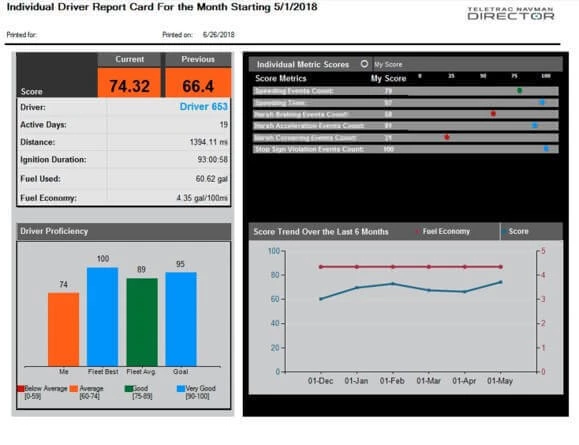 Additionally, we have created a multiple award-winning driver training programme which has boosted morale as well as safety standards across the business.

Through DIRECTOR, we were able to set a target of 97% for overall driving performance, allowing us to detect if improvement is required, so we can deliver effective training and support when necessary. This has had an overwhelmingly positive impact on driver behaviour, resulting in a significant improvement between November 2017 and 2018, and we are now averaging at 99.47%.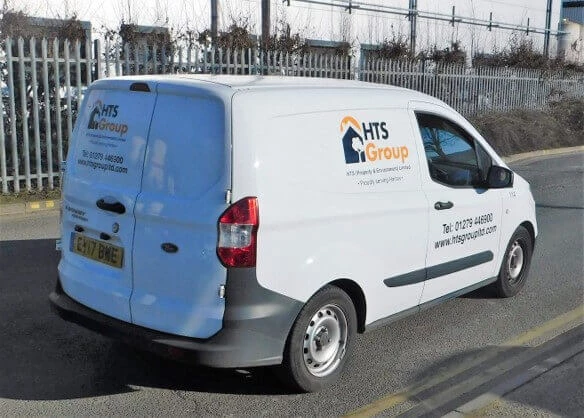 Telematics Insights
ABOUT THE CUSTOMER
Formed in 2017, HTS Property & Environment Ltd (HTS) is a leading building maintenance, refurbishment and environmental services company.
Based in Harlow, the business co-ordinates its 221-strong fleet in Essex, working in partnership within the local authority sector to provide services to residents, corporate buildings and public areas such as parks, woodlands and nature reserves.