1. Reduction in overall fleet costs by 10% as a result of improved operational efficiencies
2. Reduction in insurance premiums by 15% as a result of partnering telematics data with dashcam footage
3. Improved driver behaviour by 10% as a result of tracking driver performance
E-Zec Medical Transport Services Ltd Improves Fleet Health
DIRECTOR is the perfect solution for our business as we now have complete visibility of our fleet, so we've been able to improve our daily operations and dispatch jobs as efficiently as possible. This has had a really positive impact on our patients too, as we're able to provide excellent, reliable customer service
Fleet Visibility
LACK OF VISIBILITY CREATING COSTLY INEFFICIENCIES
E-Zec is obliged to have tracking installed in each of its vehicles, so it can monitor response time to ensure industry standards are met, and to provide evidence of non-liability if accidents occur.
The telematics system it originally had in place was outdated and unreliable. Moreover, the system was not delivering the insights required to effectively track its fleet, leaving the business in the dark about driver location and performance. Without an end-to-end overview of its daily operations, the business could not distribute jobs effectively, which resulted in costly inefficiencies such as time and fuel wastage across the business.
Additionally, driver performance needed to be closely monitored and recorded in order for E-Zec to ensure the safety of its customers, drivers and other roads users. This was of particular importance for the business given the much of its fleet regularly operate in blue light mode in the event of emergency transportation, heightening the risks of accidents as a result.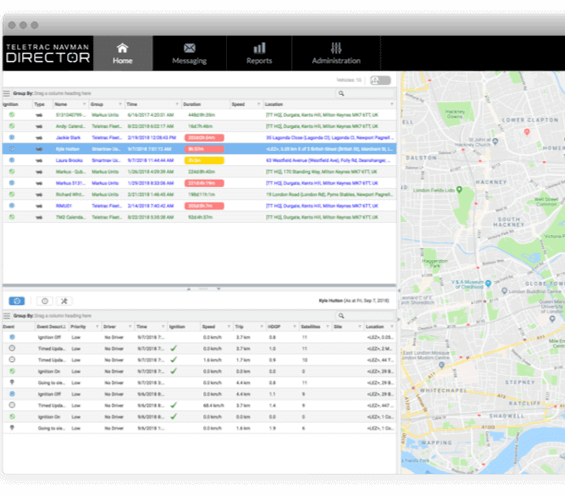 ---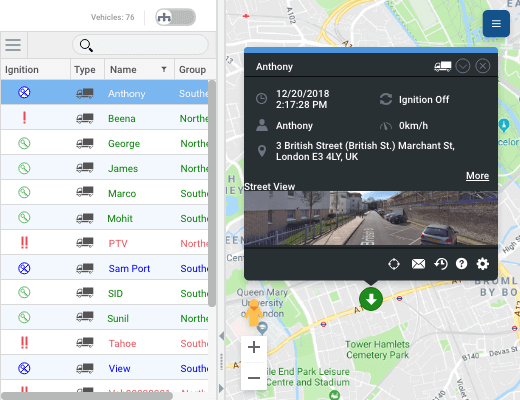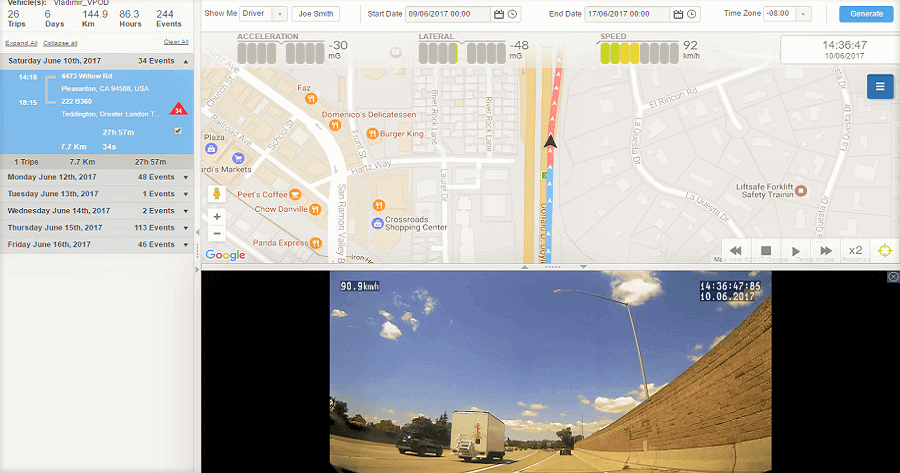 ---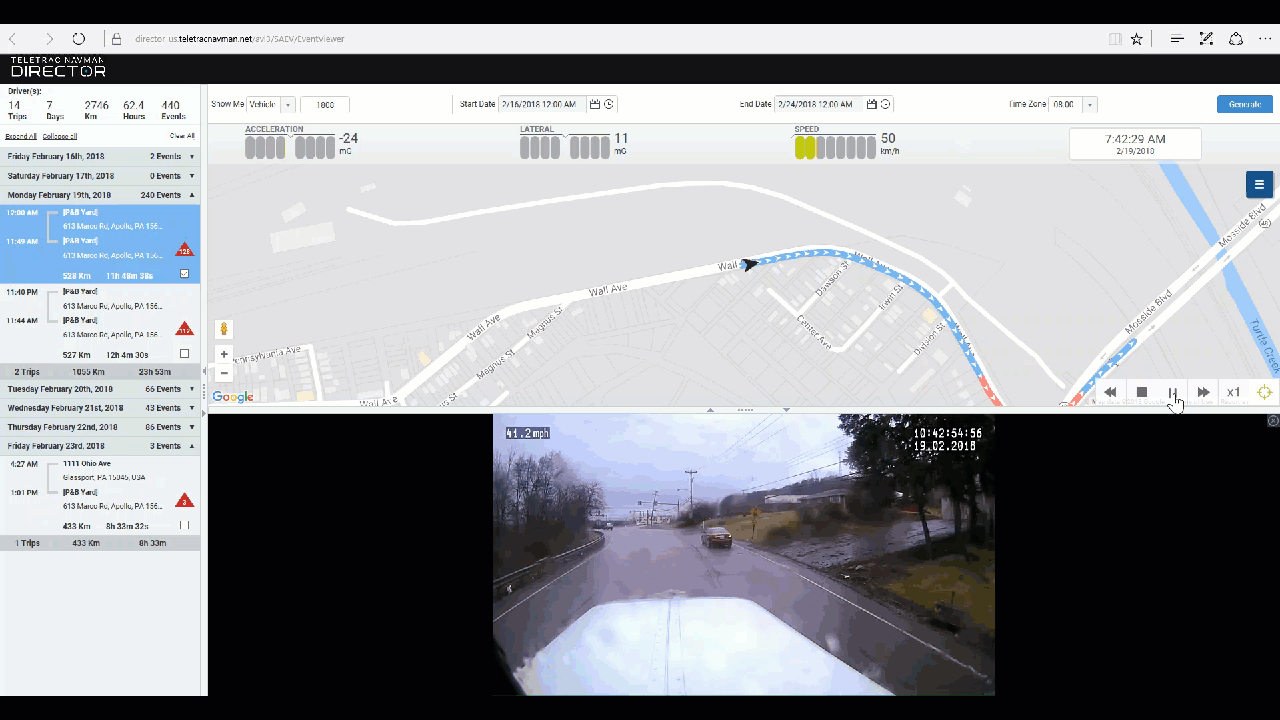 Fleet Safety
DASHCAMS HELP TO IMPROVE DRIVER BEHAVIOUR
E-Zec's entire fleet is now connected to Teletrac Navman's award-winning DIRECTOR platform, meaning each vehicle is tracked in real-time. This ensures response time is easily monitored, recorded and reported on.
The connected platform equips the business' transport managers with reliable and informative data, enabling staff to dispatch jobs based on driver location and availability, helping optimise service response times whilst minimising unnecessary fuel burn.
E-Zec also benefits from having a range of Teletrac Navman dashcams installed across its fleet, so the business can monitor and record driver performance and offer support through training initiatives if required. The dashcam, which integrates with DIRECTOR's Safety Analytics feature, provides invaluable evidence for E-Zec in the event of making or defending an insurance claim. It has also streamlined the process of sending footage to insurers and quickened the turnaround time of settling disputes.
Fleet Management Solution
DIRECTOR PROVIDES THE PERFECT SOLUTION
Andy Wickenden, Commercial Director at E-Zec Medical Transport Services Ltd, says the solution has played a significant role in safeguarding the business and improving employee relations:
"DIRECTOR is the perfect solution for our business as we now have complete visibility of our fleet, so we've been able to improve our daily operations and dispatch jobs as efficiently as possible. This has had a really positive impact on our patients too, as we're able to provide excellent, reliable customer service."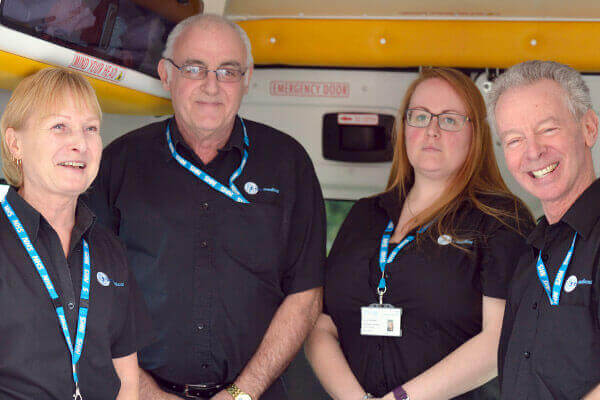 In particular, the dashcam device has been invaluable in terms of providing an objective view of driver behaviour, so any unsafe driving styles have been recognised and addressed. The footage also helps safeguard us against fraudulent insurance claims, which has offered both the business and drivers peace of mind. Overall, we're really pleased with the results and we can't imagine life without the system now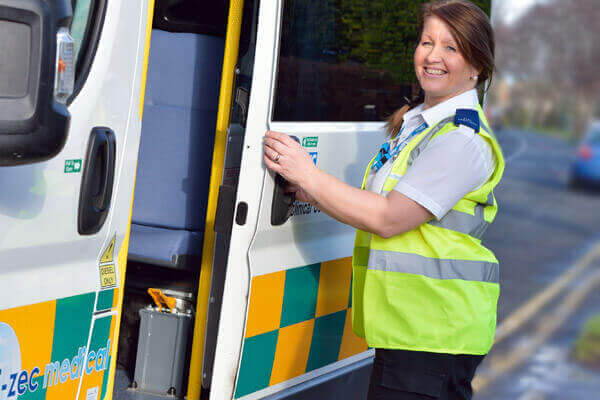 Fleet Insights
ABOUT THE CUSTOMER
E-Zec Medical Transport service is a family run company, started by father and son Paul and Derek Swann in 1998. It prides itself on delivering high quality, safe and effective ambulance transportation for emergency and non-emergency patients, to and from a healthcare setting.
Fast-forward twenty years, E-Zec is now one of the longest established, and largest independent, ambulance providers for both public and private sector customers, with its 500-strong fleet making more than 1 million journeys across the UK every year.