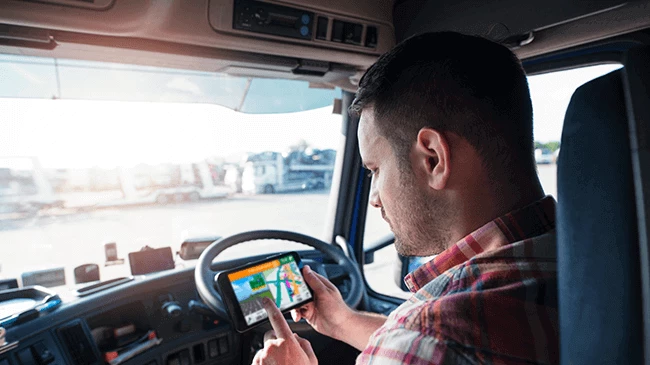 How compliance can mean productivity
With our solution, you can eliminate hours of paperwork and track essential information as it happens with easy, accurate, automated compliance information.
Our team of industry experts track driver hour regulations across the UK as they evolve, to help your business remain compliant. It's this data we use to power our fleet management software, and particular compliance features such as our mobile apps, and Fatigue Management.
This allows you to see everything through one lens, meaning you can maximise driving time, remain compliant and keep your drivers safe.
What's more, you're also able to drill down to view more compliance data, such as next break requirements, time until next weekly rest, available extended drive and drive time for the day/week/fortnight – all allowing you to make quick decisions when allocating jobs.
Although, whilst this data is ultimately compliance focussed, it in turn helps your business to be the most productive it can be. From assigned jobs to drivers with more available drive time, to organising deliveries or pickups around rest breaks. Compliance doesn't have to mean effort; it can also mean improvement.