AI-powered practical tech
ABOUT HUMN
Discover real-time insurance premiums based on real-world risk. Humn's Rideshur dashboard maps a 360-degree risk picture of vehicle, driver, and environment data in real time to produce dynamic premiums, personalised to you.
Integrating data from your Teletrac Navman advice, Rideshur can show you exactly which drivers and what behaviours are affecting your premiums. 
Take control of your fleet in a connected dashboard that gives everything from driver performance to easy digital policy and claims management. Make driving more rewarding the safer it becomes.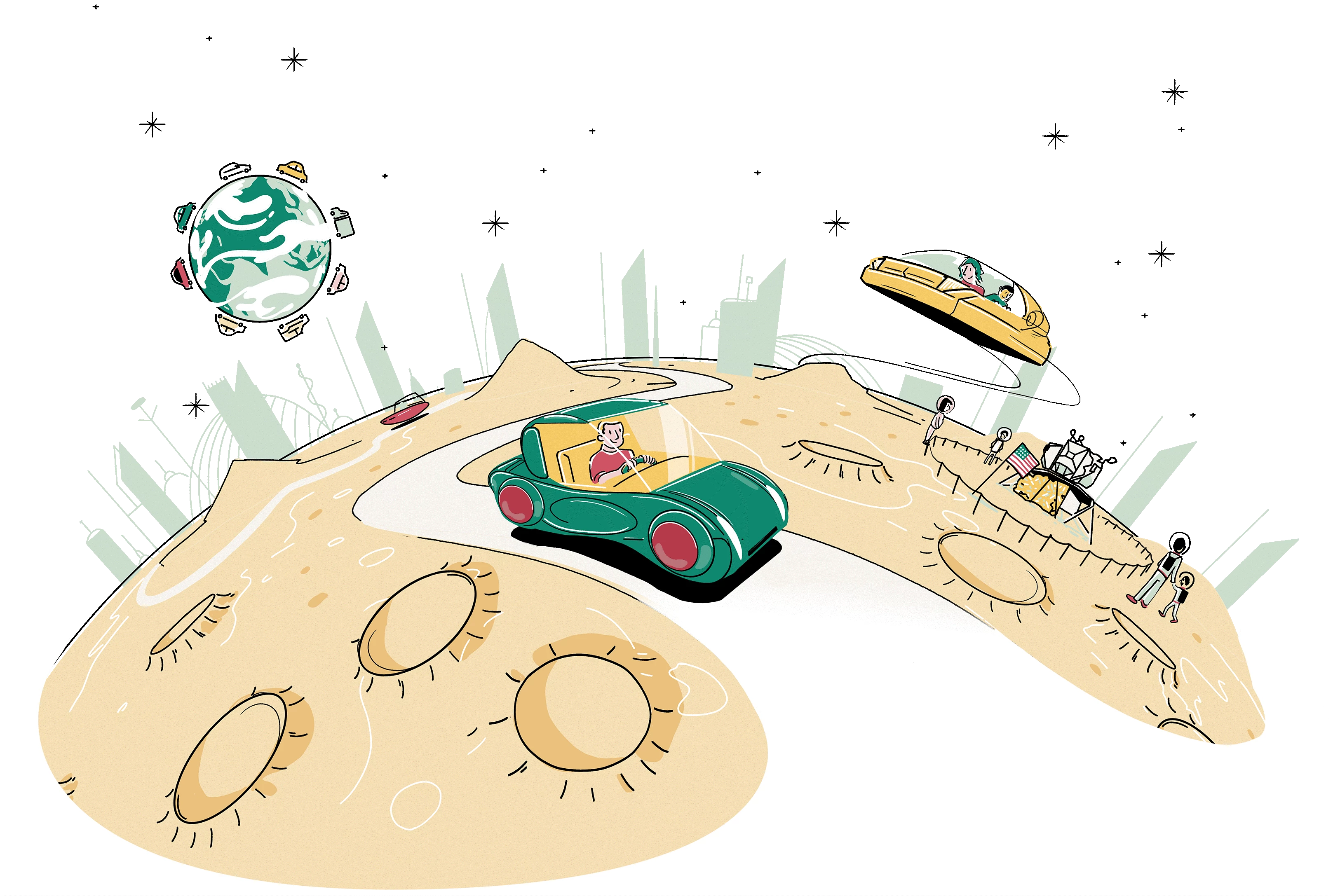 Save money on fleet insurance
Take control and save up to 20% on your annual quoted premium. Watch the numbers go down in real time as you respond to insights from your Rideshur dashboard. Reduce the risk of fraudulent claims with complete overview of all events across your fleet's journeys. Get billed monthly for easier cashflow management.
Save time on fleet management
Use driver-personalised data to incentivise good drivers and support risky drivers. Drivers get direct access to Rideshur Rewards, making driving more rewarding the safer it becomes. Discover easy digital policy and claims management all from your dashboard, 24/7. Find all your vehicle information in one place, including road tax and MOT reminders.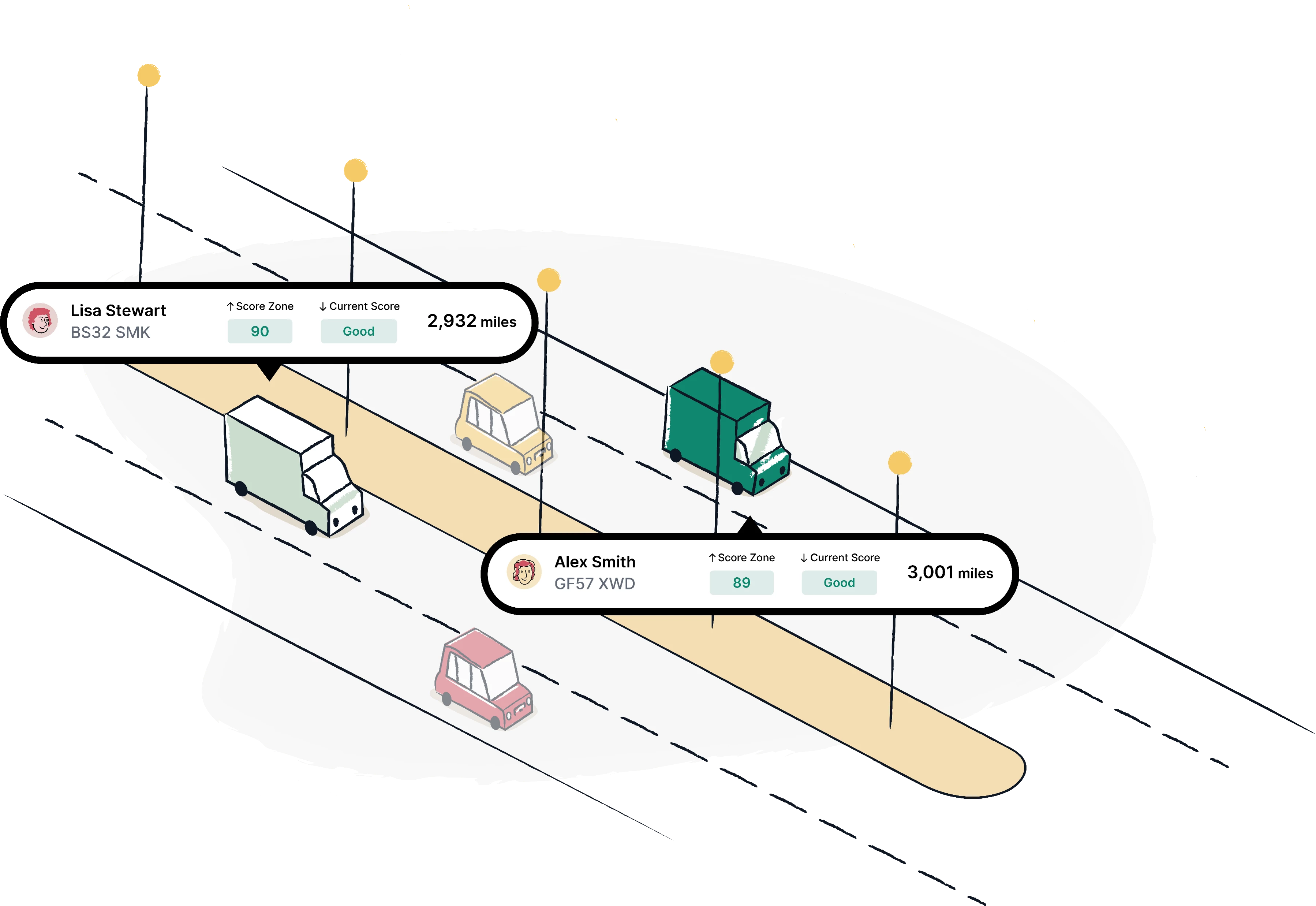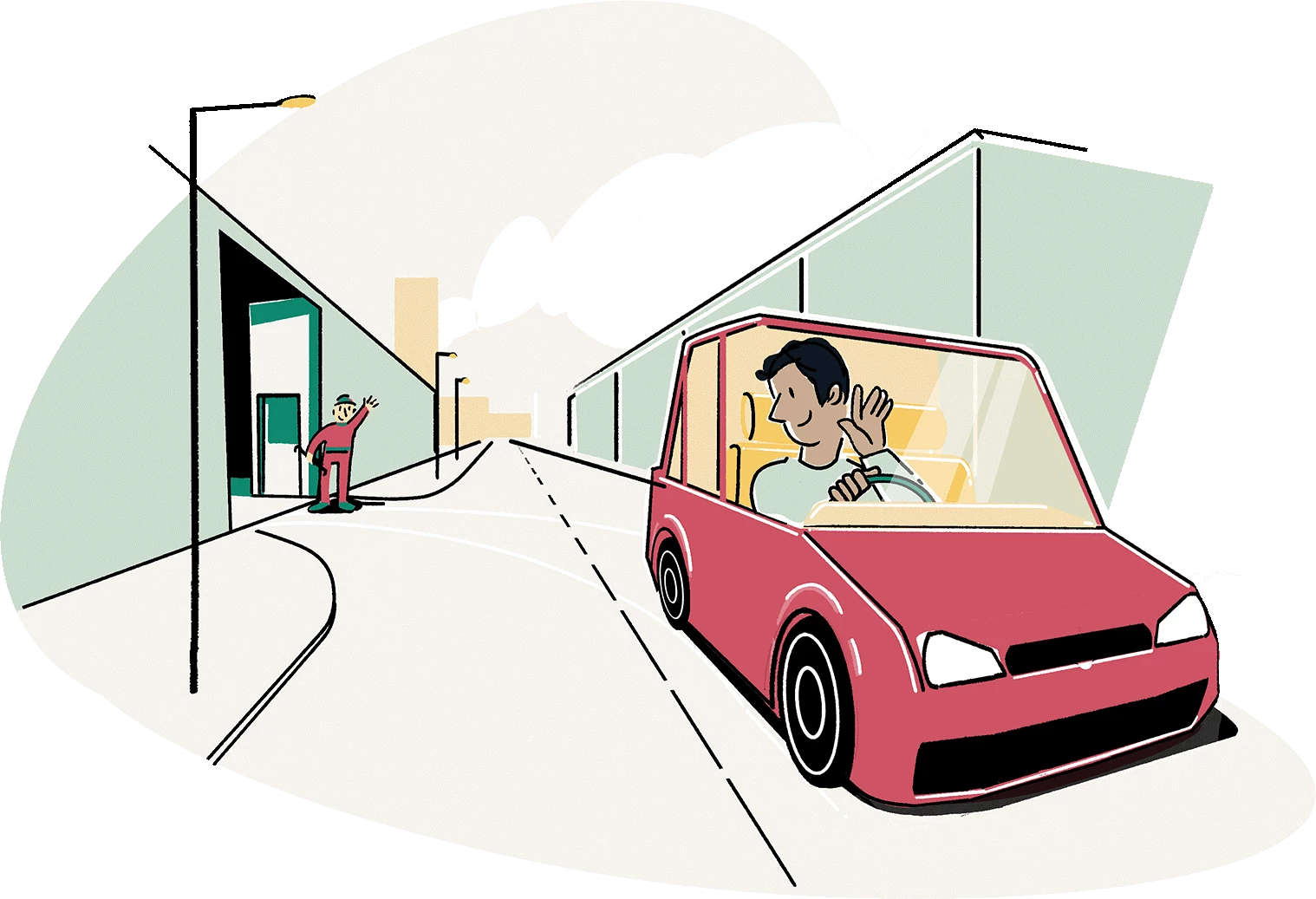 Take control of your data
Rideshur offers data transparency, helping you get more from your Teletrac Navman device every day. We use insights from your device, combined with thousands of other data points such as traffic, time of day, and estimated driver fatigue to create a 360-degree risk picture.
How does it work?
Humn's Rideshur dashboard grades each trip and driver with a relative risk score. This score shows how drivers are driving and is applied to the standard usage rate to generate a premium for each trip. At the end of the adjustment interval, Humn aggregates up all the trips and charges the premium sum. However, the premium for each adjustment interval will be capped at a 20% discount or 20% loading at the fleet level.
The riskier the driving, the higher the score. This is a great opportunity to connect with individual drivers in the fleet to give targeted, real-time feedback on their driving. The dashboard will recommend remedial action for you to pass on to the driver, and managers can also log conversations to track relationship development over time.
The relative risk score per trip is continually updated against the usage rate to deliver a fair and transparent premium per trip.