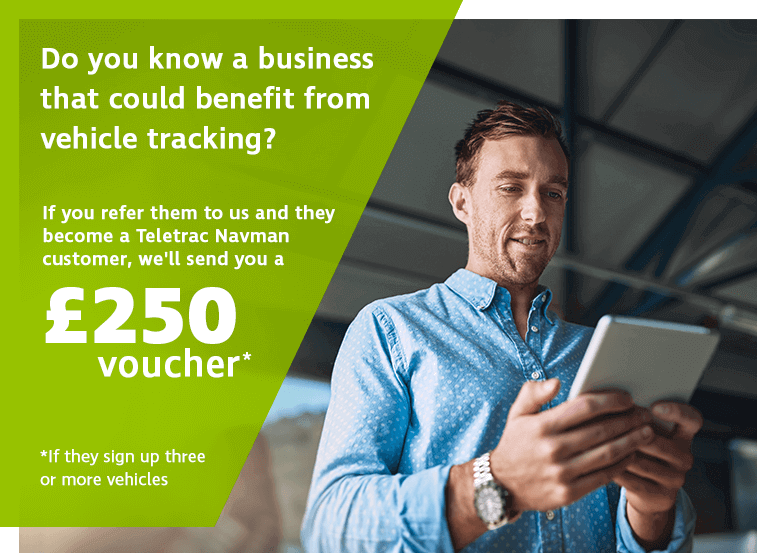 If you share this lead with us and they go on to become a Teletrac Navman customer then we'll send you a £250 voucher if they sign up 3 or more vehicles!
Step 1.
Once you have their permission, simply fill out our form with the contact details of your referral.
Step 2.
We will reach out to them to have a chat about how Teletrac Navman can help their business reduce costs, improve efficiency and increase customer satisfaction.
Step 3.
If your referral becomes a Teletrac Navman customer and installs our system into 3 or more of their vehicles, we will send you £250 worth of vouchers as a thank you.